Robots - news on Plastech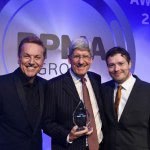 A world leader in line engineering and material handling solutions, Gebo Cermex was announced as the winner of the highly coveted Best Innovative Robotics Solution Award for its CoboAccess_Pal at the PPMA Industry Awards 2018 on September 25th.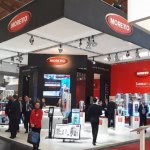 At Fakuma 2018, Moretto presented his concept of "Efficiency 4.0", essential for the factory of the future.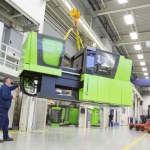 Engel Austria can present itself in good spirits at Fakuma 2018. The injection moulding machine manufacturer and system solutions provider is expected to experience further moderate growth for the current fiscal year.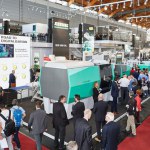 At the Fakuma 2018, Arburg provided insights into the digital present and future of injection moulding: on the "Road to digitalisation", digital products and services were presented and, in numerous expert talks, introduced in detail to the trade visitors.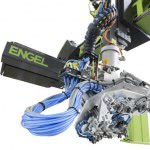 When introducing multidynamic three years ago, Engel set new standards for performance and efficiency in the use of linear robots.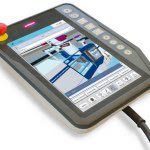 In the course of the production of the new R9 TeachBox, Wittmann faced the challenge of enabling cost-efficient production across the entire range of applications: from simple parts removal to complex automation of inserts or shifting of parts inside the mold.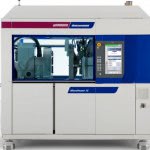 At this year's Fakuma in Friedrichshafen from 16 to 20 October, Wittmann Battenfeld will present its new, vertical Vpower under the motto "be smart" in Hall B1, booth 1204. With this machine model, Wittmann Battenfeld is now also offering its vertical machine series in the PowerSeries design.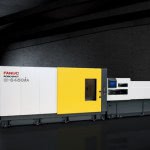 Fanuc Europe will exhibit several all-electric Roboshot injection moulding machines (IMM) during Fakuma 2018 - in hall B3, on stand B3-3211. One of the main highlights is the new α-S450iA.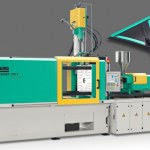 Arburg will exhibit two plastic processing highlights on MSV trade fair: A two-component Allrounder will demonstrate the high-volume injection moulding of ice scrapers as a hard/soft combination, while a Freeformer will additively manufacture one-off functional parts with complex geometries.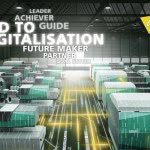 At the Fakuma 2018 Arburg will offer trade visitors a chance to experience the future of injection moulding, both digitally and in reality, on the "Road to Digitalisation" (stand 3101, hall A3).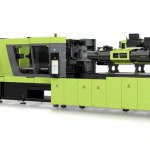 At the Fakuma trade fair Engel will demonstrate a further reduction in cycle times for the production of caps. An all-electric Engel e-cap 2440/380 will be used to produce 26 mm caps, including tamper-proof bands made of HDPE, at a cycle time of under 2 seconds under realistic manufacturing conditions.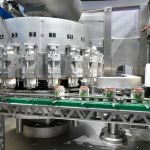 It gives operators the technological innovations of the big machines and is convincing with its compact design and quick installation: with the Innofill Can C can filler KHS GmbH satisfies the demand of smaller breweries on the international market.