Robots - news on Plastech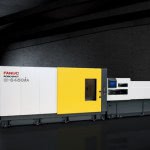 Fanuc Europe will exhibit several all-electric Roboshot injection moulding machines (IMM) during Fakuma 2018 - in hall B3, on stand B3-3211. One of the main highlights is the new α-S450iA.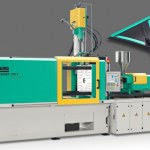 Arburg will exhibit two plastic processing highlights on MSV trade fair: A two-component Allrounder will demonstrate the high-volume injection moulding of ice scrapers as a hard/soft combination, while a Freeformer will additively manufacture one-off functional parts with complex geometries.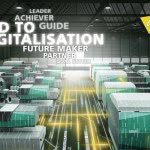 At the Fakuma 2018 Arburg will offer trade visitors a chance to experience the future of injection moulding, both digitally and in reality, on the "Road to Digitalisation" (stand 3101, hall A3).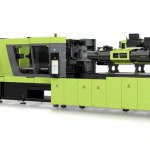 At the Fakuma trade fair Engel will demonstrate a further reduction in cycle times for the production of caps. An all-electric Engel e-cap 2440/380 will be used to produce 26 mm caps, including tamper-proof bands made of HDPE, at a cycle time of under 2 seconds under realistic manufacturing conditions.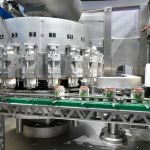 It gives operators the technological innovations of the big machines and is convincing with its compact design and quick installation: with the Innofill Can C can filler KHS GmbH satisfies the demand of smaller breweries on the international market.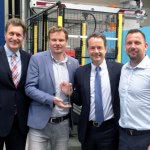 Wittmann is proud to have Koh-I-Noor Formex, based in the Czech Republic, among its long-standing customers for peripheral appliances, mainly robots. This company is a member of the Koh-I-Noo group, which can look back on a very long and interesting corporate history.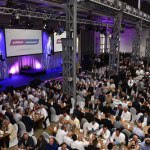 On June 13 and 14 of this year, Wittmann Battenfeld celebrated its 10th anniversary at its Kottingbrunn facility. More than 1,400 guests accepted the company's invitation to take part in this event and celebrated with Wittmann Battenfeld.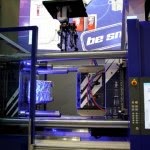 From May 29 to June 1, Wittmann Battenfeld will present to interested trade visitors latest injection molding technology as well as automation and peripherals at the Plast in Milan.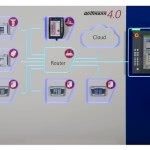 At the Plastpol 2018, from 22 to 25 May, the Wittmann Group will present with its subsidiary Wittmann Battenfeld Polska ultra-modern injection molding technology, automation and peripherals.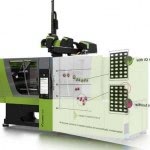 ENGEL is set to welcome visitors to the smart factory at Elmia Polymer 2018, Scandinavia's biggest trade fair for plastics and rubber processing, which takes place from May 15th to 18th in Jönköping, Sweden.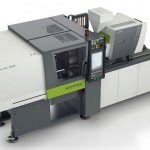 At the Chinaplas 2018, Wintec - member of the Engel group of companies - will demonstrate with two machine exhibits how high quality can be combined with cost effectiveness and energy efficiency for the most varied requirements of standard applications.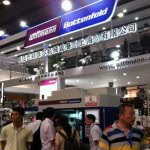 From April 24 to 27, WITTMANN BATTENFELD will present latest injection molding technology for the plastics industry to trade visitors at the Chinaplas in Shanghai, the largest plastics fair in Asia.