plast alger 2018

Algeria's nternational Plastics, Rubber and Composites Trade Fair
Organizer

fairtrade Messe und Ausstellungs GmbH & Co. KG, Kurfürsten Anlage 34, 69115 Heidelberg, Niemcy

Phone:

+213 21 210123

Fax:

+213 21 210540

www:

e-mail:

info@fairtrade-messe.de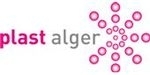 plast & printpack alger 2016 closed on an extremely positive note on 07 April 2016.

Organised by the German trade show specialists fairtrade and their German-Algerian team Algeria's 4th International Plastics and Composites Trade Exhibition took place on 05 to 07 April 2016 at the Palais des Expositions-Safex in Algiers.

Once again this major event has facilitated a great number of valuable partnerships. The huge success of this year's event impressively underlined Algeria's position as the largest plast print pack market in North Africa and at the same time the most stable country in the region.