Machines - news on Plastech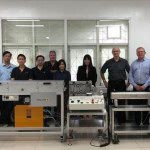 The company could deliver the very first medical line for suture material - a micro extrusion line for the production of mono and multi-filaments - to Thailand!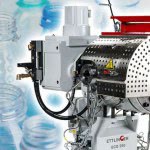 Ettlinger, a Maag Group company, will take advantage of Fakuma 2018 to show high performance solutions in the field of melt filtration involving different levels of contamination.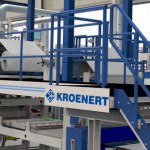 Hamburg-based ATH GmbH - owner of Kroenert GmbH & Co KG - and Coatema GmbH, have announced that they have signed an agreement under which ATH will take over all shares of Coatema.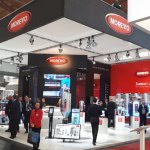 Moretto's solutions, result of a continuous investment on technological innovation, are distinguished by being efficient and low energy consumption machines, conceived with the criteria of Industry 4.0 and based on the respect for environmental needs.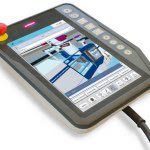 In the course of the production of the new R9 TeachBox, Wittmann faced the challenge of enabling cost-efficient production across the entire range of applications: from simple parts removal to complex automation of inserts or shifting of parts inside the mold.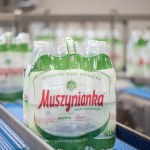 2017 was the most successful year in the history of the Polish mineral water bottler Muszynianka: with 165 million fills and a turnover of around 50 million euros, the company is meanwhile Poland's fourth-largest mineral water firm.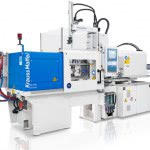 Frame decoration and electronic equipment in one - and in the adjacent cavity another component that has a dead-front design. At Fakuma, KraussMaffei will show how far manufacturing integration can meanwhile go using the example of the all-electric PX 320-2000. The second exhibit, the new PX 25-55 SilcoSet, impresses with the micro-injection molding of liquid silicone (LSR).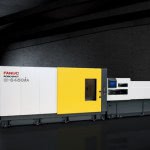 Fanuc Europe will exhibit several all-electric Roboshot injection moulding machines (IMM) during Fakuma 2018 - in hall B3, on stand B3-3211. One of the main highlights is the new α-S450iA.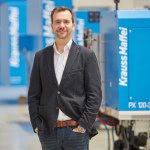 On July 1, Dr. Stefan Kruppa took over as head of the recently established "Smart Machines" business unit of KraussMaffei Group.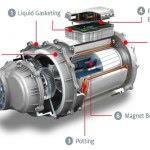 Building on years of experience and expertise in engine and powertrain applications, Henkel is actively investing in new technologies and products for efficient large-scale manufacturing of safe and reliable electric drive systems.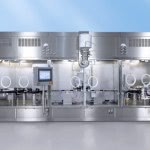 The filling and closing machine AFG 5000 from Bosch Packaging Technology recently received the internationally renowned "Red Dot Award" from the Design Zentrum Nordrhein-Westfalen in the category product design.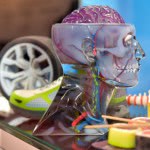 Plastics are booming. But not only is demand on the rise, quality requirements specified for materials and processing are becoming stricter as well. The Fakuma international trade fair for plastics processing will present modern solutions for high-quality plastics processing in Friedrichshafen from the 16th through the 20th of October, 2018.