Injection moulding - news on Plastech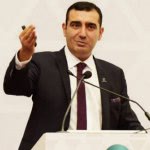 Plastics industry continues its growth trend. The report issued by PAGEV for the first half of 2018 shows that plastic product manufacturing increased by 7.2% to 5 million tons, while value increased by 9.3% to 19.4 billion dollars.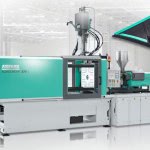 Arburg will be presenting a complex application for multi-component injection moulding at Interplastica 2019 in Moscow (Russia) from 29 January to 1 February: A hydraulic two-component Allrounder 570 S will produce ice scrapers from ABS and TPE.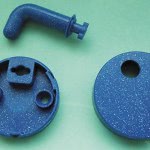 With a Boy 22 A, Boy - the specialist for injection moulding machines in the clamping force range up to 1,250 kN - will be present at the plastics fair Interplastica in Moscow (29th January - 1st February 2019).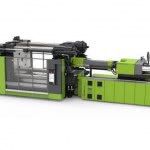 For many companies in the composites industry, the trend towards thermoplastic materials means they have to deal with completely new processes. It is also the first injection moulding machine for the NCC and it's from Engel.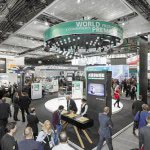 Formnext 2018 in Frankfurt, Germany, has been extremely successful for Arburg. The world premiere of the Freeformer 300-3X was one of the main attractions at the world's leading trade fair for additive manufacturing.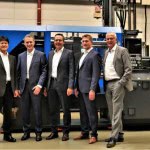 Sumitomo (SHI) Demag strategically aligned its management structure and expanded its management team, effective 1 October 2018.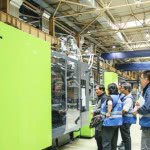 More than 300 participants met at the two-day automotive conference trend.scaut 2018, which injection moulding machine manufacturer and systems expert Engel hosted in Shanghai at the end of October.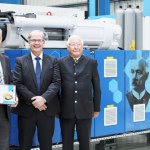 To celebrate 180 years of KraussMaffei and the 180th injection molding machine for Wirthwein, the two companies took this opportunity to give the anniversary machine a one-of-a-kind look.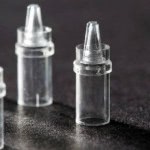 Engel will demonstrate how flawless interplay between injection moulding machine, automation, and Industry 4.0 can reconcile these demands cost-effectively and sustainably at the Plast Eurasia 2018 trade fair.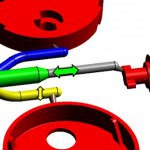 At Fakuma, Sigma Engineering GmbH from Aachen showcased the newest applications of its Sigmasoft Autonomous Optimization, exhibiting at booth A5-5105.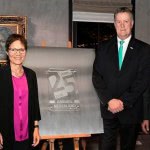 Arburg's Dutch subsidiary celebrated its 25th anniversary over a period of three days. The highlight was the exclusive evening event on 1 November 2018 with 80 invited guests, including high-ranking representatives from the German parent company.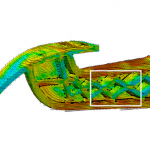 The fiber orientation of a part crucially influences its mechanical properties as well as its shrinkage and warpage behavior. Additionally, those will also be influenced by the process itself. Via the virtual process design in Sigmasoft, different approaches are compared with each other efficiently.