Injection moulding - news on Plastech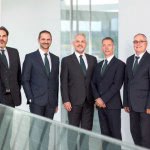 With the further development of its worldwide sales structure, Engel continues to strengthen its customer proximity. The 30 subsidiaries and more than 60 representations worldwide have been consolidated into seven regions, with a Regional Sales President appointed to each.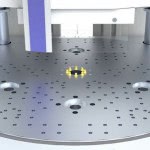 At the Fakuma 2018, Wittmann Battenfeld is exhibiting for the first time its newly designed vertical machine to an expert public at booth No. 1204 in hall B1. The new VPower will be available on the market from the beginning of 2019.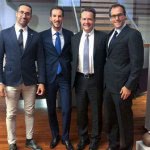 Effective September 17th 2018, the Wittmann group has entered into a joint venture with the MES producer ICE-flex. With this move, Wittmann has taken another step to offer its customers optimal solutions as an extension of Wittmann 4.0.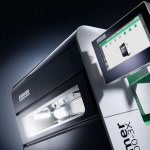 At the Formnext Arburg will be celebrating a world premiere with its Freeformer 300-3X. The new large machine will process three components enabling the industrial additive manufacturing of complex functional parts.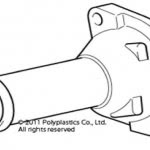 Polyplastics has completed an extensive study which confirms the viability of polyphenylene sulfide (PPS) for bump-off molding of automotive engine cooling systems. Polyplastics' linear Durafide PPS, which already offers superior performance, now has bump-off molding capabilities to eliminate deburring.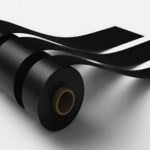 How do thermoplastic tapes reduce costs and increase performance of injection molded parts? The AZL and the IKV are jointly developing scenarios with companies on how thermoplastic tapes can be increasingly used in the production of injection molded parts.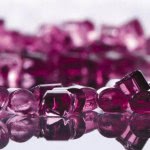 The U.S. Food and Drug Administration (FDA) has issued a so-called Food Contact Notification to approve Evonik's microcrystalline polyamide Trogamid CX 7323 for food contact.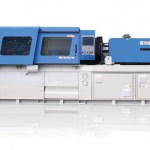 During Fakuma Windsor demonstrates unusual entrepreneurial diversity with three exhibits. Obviously, Windsor's exhibits are compatible with the requirements laid down in Industry 4.0 and/or Euromap 77.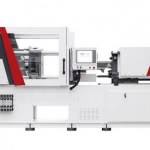 Milacron will be displaying at Fakuma its industry-leading technologies including Milacron injection molding machines, Mold-Masters hot runners and control systems and more.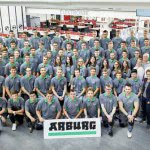 A total of 67 new apprentices and students from the Baden-Württemberg Cooperative State University began their apprenticeship at Arburg on 3 September 2018 - another record in the successful apprenticeship history.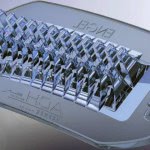 Liquid silicone rubber (LSR) can be processed efficiently in injection moulding and also scores with excellent material resistance. LSR is therefore becoming increasingly important as a material for optical lenses.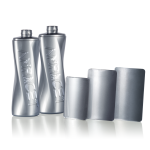 Ampacet, a premier global provider of specialized polymers, services and solutions, has introduced FauxFoilTM, innovative technology for molding applications that offers an alternative to costly vacuum metallization and provides a reflective, metallic gloss and shine in a single step.