Injection moulding - news on Plastech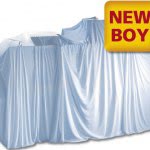 With a total of fifteen exhibits, Boy presents almost the entire range of its machine program. In addition to the new machine, a Boy 15 from 1968 will also be shown.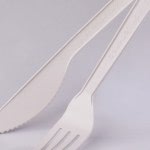 At Fakuma 2018, FKuR Kunststoff GmbH will be presenting its broad portfolio of bio-based thermoplastics for injection molding, thermoforming and extrusion.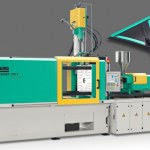 Arburg will exhibit two plastic processing highlights on MSV trade fair: A two-component Allrounder will demonstrate the high-volume injection moulding of ice scrapers as a hard/soft combination, while a Freeformer will additively manufacture one-off functional parts with complex geometries.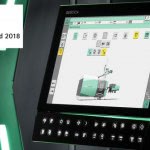 On 9 July 2018, the design world gathered in Essen, Germany, for the presentation of the internationally renowned "Red Dot Award" for design. These included the Gestica control system from Arburg, whose look and feel won over the 39-strong Red Dot panel of experts.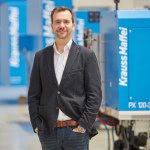 On July 1, Dr. Stefan Kruppa took over as head of the recently established "Smart Machines" business unit of KraussMaffei Group.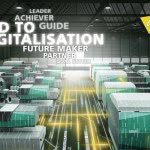 At the Fakuma 2018 Arburg will offer trade visitors a chance to experience the future of injection moulding, both digitally and in reality, on the "Road to Digitalisation" (stand 3101, hall A3).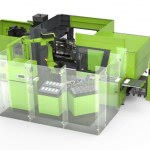 At the Fakuma 2018, from October 16 to 20 in Friedrichshafen, Germany, using two innovative applications Engel Austria will demonstrate how small lot sizes can be realised with the efficiency and economy of large series.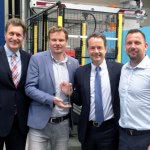 Wittmann is proud to have Koh-I-Noor Formex, based in the Czech Republic, among its long-standing customers for peripheral appliances, mainly robots. This company is a member of the Koh-I-Noo group, which can look back on a very long and interesting corporate history.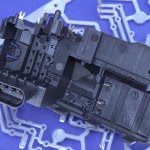 The German Witte Automotive Group manufactures in its Czech production plants in Nejdek and Ostrov large quantities of mechatronic lock modules for passenger car doors and trunk lids. To make these components, Witte has been relying on Wittmann Battenfeld injection molding machines with vertical rotary table clamping units for more than 15 years.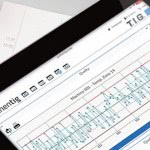 Founded over 20 years ago, Technische Informationssysteme GmbH (TIG) is now the industry leader in quality assurance and production optimization.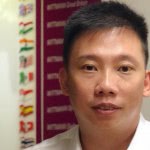 Effective 11 June of this year, Mr. Lester Koh has taken on the position of Managing Director and CEO of the WITTMANN BATTENFELD subsidiaries in Singapore and Malaysia. He succeeds the subsidiaries' long-standing CEO, Mr Jimmy Teo.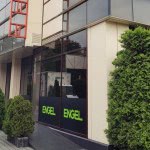 Bucharest-based Engel Injectie s.r.l. has celebrated its 10th anniversary in the company of 150 guests.