Software - news on Plastech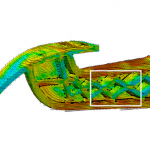 The fiber orientation of a part crucially influences its mechanical properties as well as its shrinkage and warpage behavior. Additionally, those will also be influenced by the process itself. Via the virtual process design in Sigmasoft, different approaches are compared with each other efficiently.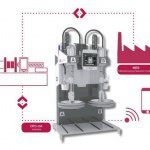 Elmet is the first producer in this segment to offer the option to connect its multi-component dosing system TOP 5000 P to the injection molding machine using an OPC-UA protocol.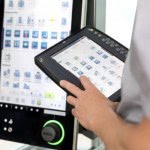 Engel has redefined the human-machine interface with its CC300. The control unit makes it even more efficient, user-friendly and safe to use injection moulding machines and integrated system solutions.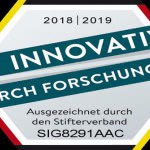 Sigma Engineering GmbH was again awarded with the quality seal "Innovative through Research" by the Stifterverband für die Deutsche Wirtschaft". The seal shows the Stifterverband's appreciation of researching companies in Germany.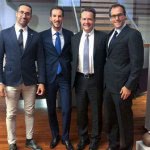 Effective September 17th 2018, the Wittmann group has entered into a joint venture with the MES producer ICE-flex. With this move, Wittmann has taken another step to offer its customers optimal solutions as an extension of Wittmann 4.0.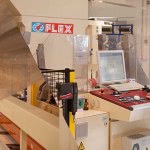 FlexFilms has launched first of its kind e-commerce website FLEX-BuzzR that will make available complete range of film offerings from its Poland plant to its European Union (EU) customers, at a click of a button.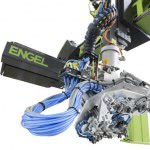 When introducing multidynamic three years ago, Engel set new standards for performance and efficiency in the use of linear robots.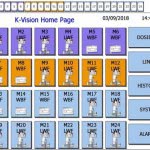 Coperion K-Tron has added new features to its proven K-Vision software. The K-Vision controller is a graphical operator interface for controlling multiple devices such as feeders or feeder refill (vacuum receivers) in a process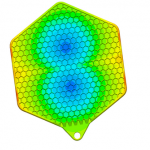 At Fakuma 2018, Sigma Engineering will present in a joint project the real and virtual production of a complex silicone part with EMDE and Momentive. The focus is the early design and optimization of mold and processes. Sigma accompanied the whole development process of the pot cloth and assisted to determine the ideal configuration for production.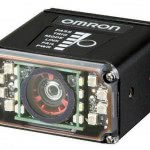 Acquisition of Microscan Systems Adds 35+ Years of Barcode Reading, Machine Vision and Verification Expertise into Omron's Innovative Industrial Automation Solutions to Ensure Quality, Productivity and Consumer Safety.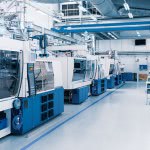 The Kistler Group is firmly on course for growth – and digitization. Following the acquisition of IOS GmbH last May, Kistler's customers now benefit from one single source for everything from sensors to Manufacturing Execution Systems (MES).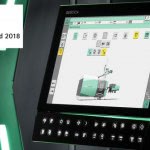 On 9 July 2018, the design world gathered in Essen, Germany, for the presentation of the internationally renowned "Red Dot Award" for design. These included the Gestica control system from Arburg, whose look and feel won over the 39-strong Red Dot panel of experts.