Investments - news on Plastech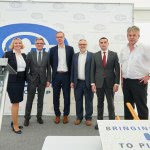 The Austrian based Gabriel-Chemie Group has been operating successfully with its own subsidiary in Russia since 2007. Due to the steadily growing business and the increasing demand for masterbatch in Russia and the neighbouring countries as Belarus, Kazakhstan and Azerbaijan, it became necessary to adjust the production capacity of Gabriel-Chemie Russia to the future requirements.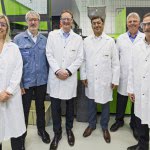 BASF recently inaugurated its new EMEA (Europe, Middle East and Africa) Application center for Plastic Additives in Kaisten, Switzerland.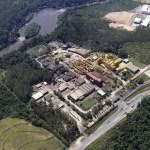 New production plant at the site in Porto Feliz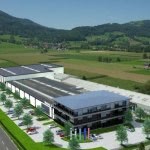 Mould & Matic Solutions GmbH, a specialist in tool and plant engineering for the packaging industry, is keeping abreast with the global success of the Kiefel Group and on May 2, 2018, launched the expansion of the site in Micheldorf. Completion is scheduled for May 2019.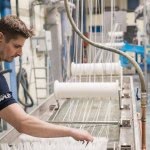 The multinational Swedish manufacturer of plastics compounds, Polykemi AB, had yet another successful year with increased growth in 2017.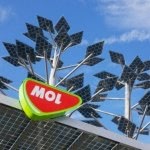 MOL Group's and JSR Corporation has been inaugurated synthetic rubber plant (S-SBR). The plant employs cutting edge technology and will manufacture annually 60,000 tons of synthetic rubber creating more than 100 new jobs.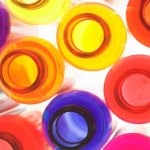 Specialty chemicals company LANXESS will expand the capacity for Macrolex dyes at its Leverkusen site. With an investment volume of more than five million euros, the current production capacity is to be increased by 25 percent.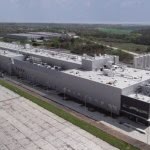 Poligal, the manufacturer of biaxially oriented polypropylene (BOPP) and cast polypropylene (CPP) film, announces the start up of its new plant in Poland, a project with an investment of 40 million euros in its new BOPP film extrusion line.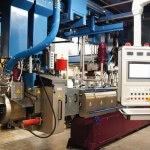 Kraiburg TPE opens new extrusion line in Waldkraiburg, Germany.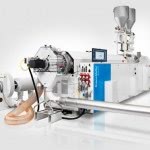 Modernization through space-saving solution concepts for 3-layer HDPE pipes. Newcomer invests in KraussMaffei Berstorff PVC pelletizing system.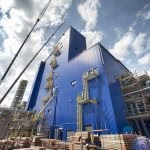 SABIC, a global leader in the chemical industry announced today the start-up of its new Polypropylene (PP) extrusion facility in Geleen, The Netherlands.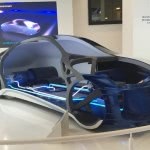 French plastic parts supplier Plastic Omnium has unveiled plans to invest €2.5bn in building new capacities and technology over the next four years.