Feeder - news on Plastech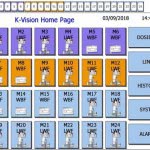 Coperion K-Tron has added new features to its proven K-Vision software. The K-Vision controller is a graphical operator interface for controlling multiple devices such as feeders or feeder refill (vacuum receivers) in a process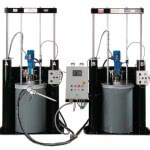 After making a very successful entry onto the American market over the last few months, Meter Mix have set their focus on strengthening sales activities and customer services in Central and Eastern Europe.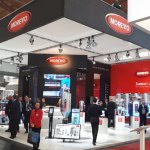 Moretto's solutions, result of a continuous investment on technological innovation, are distinguished by being efficient and low energy consumption machines, conceived with the criteria of Industry 4.0 and based on the respect for environmental needs.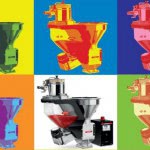 Moretto presents the new advertising campaign "Art in color dosing" dedicated to DPK gravimetric loss-in-weight doser, recently launched on the market.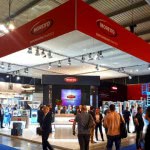 At Plast 2018, Moretto renews its strong commitment to the market by presenting messages and new solutions focused on the specific requests of an increasingly demanding clientele.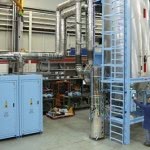 Moretto USA, celebrating multiple years of both commercial success in the US and their recent relocation to a new, centrally located facility in Western Pennsylvania, will be proudly displaying the complete Moretto product range at NPE 2018.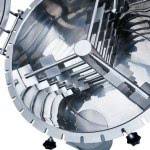 Coperion and Coperion K-Tron will present a variety of feeding, conveying, bulk material handling components and solutions for plastics processing at NPE 2018.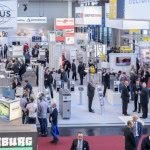 More than 1800 Exhibitors from 37 Countries at the 25th Fakuma.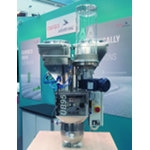 motan-colortronic gmbh, a renowned producer of systems for sustainable raw materials handling in the areas of injection moulding, blow moulding, extrusion, compounding and in the chemicals industry, will show the latest version of the ULTRABLEND 95 gravimetric batch dosing and mixing unit during MEDTEC, Stuttgart, Germany, 26th to 28th February 2013.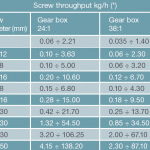 The Italian Piovan is a leader in quality in the plastics material processing sector. The company has completed a range of auxiliary machinery to respond to any requirement in the specific areas of injection and blow moulding, extrusion, pet preforms and optical applications. Now is introducing all over the world its new product and technologies in example new series of HR dryers, masterbatch doser MDP 2G and chillers.