Blowing machines - news on Plastech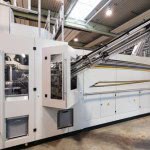 Krones revamped under the motto of "producing more, consuming less" the existing stretch blow-moulding machine concept and presented the new Contiform 3 Speed, which extends the product portfolio - and fully lives up to its name.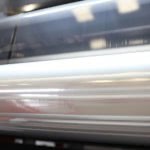 With Amut machines, Gepp will produce shrink & wrapping film for beverage items in order to bundle them. "We've been asked to supply a turnkey project to Gepp, including a local support for the installation, training and After Sales Service in the area of Mexico City" says Alberto Rincón, Sales Manager for Latin America area.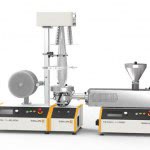 For the first time, Collin presents its new Teach Line machine generation. Furthermore, a blown film line with the new series extruder is shown at the Fakuma booth..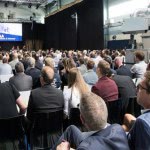 More than 1.000 guests invited by Erema made their way to Ansfelden, Austria, for the Discovery Days 2018 from 27 to 29 June. Well-known companies from the plastics sector, such as Borealis, Engel, Greiner, Haidlmair and Henkel gave participants an insight into their view of working with plastics in a sustainable way.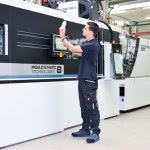 With the development of the Blowliner, the single-stage injection-stretch blow-molding machine, Kiefel's daughter company Mould & Matic has opened up a new market.The company is showing the system live at the NPE in Orlando.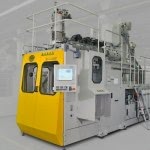 The Sales department at BEKUM has welcomed three new employees. Bill Duckham was appointed Sales Director. Werner Pawlowski has been appointed Global Sales Manager for the automotive, large packaging and technical parts industries. Stephan Gruber has supported the experienced sales team at BEKUM in Berlin as a Sales Engineer.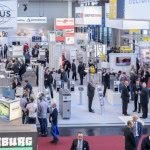 More than 1800 Exhibitors from 37 Countries at the 25th Fakuma.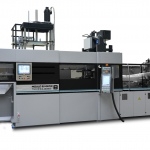 The Innovation with Injection Stretch Blow Moulding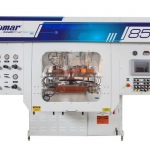 New IntelliDrive series with novel servo-driven hydraulic system delivers major energy savings.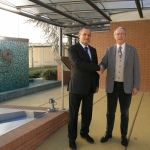 GRUPPO COLINES HOLDING has finalized a business branch lease agreement aimed at the acquisition of the sector of the company TORNINOVA Srl.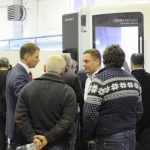 In December 2015 PET Technologies team held for customers a presentation of the new products and latest developments of blow molds production area.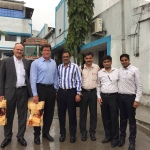 Indian packaging group Shrinath Rotopack places multi-million order with Reifenhäuser Blown Film.