Granulation - news on Plastech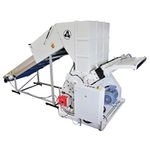 Strips of foils or sheets are punched out in the thermoforming process mainly in production of packaging products such as cups.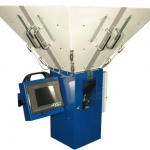 TSM Control Systems is now offering plastics producers new ways to weather the economic storm and improve their profit margins. New TSM technology focuses on, reducing production down time during order changes, reducing labor costs through cleaning automation, reducing raw material usage and avoiding unnecessary excess energy costs of scrap material reprocessing.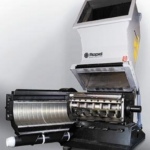 At Fakuma 2008, Rapid Granulator AB will launch its newly developed 100 Series granulators together with the latest addition to its range of ?open-hearted` granulators, the 600 Series.