Hot runners - news on Plastech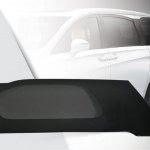 For the two-component injection molding of the rear-quarter windows of polycarbonate (PC) for the Buick GL8 and GL8 Avenir MPVs (multi-purpose vehicles), Chinese Tier 1 supplier Shentong uses two hot runner systems from HRSflow.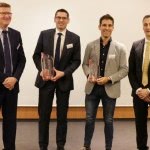 During the third SIGMASOFT International User Meeting, SIGMA Engineering presented the SIGMA Award for the first time. The first winners are GÜNTHER Heisskanaltechnik and Speedturtle.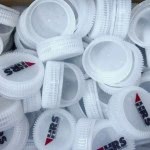 At Fakuma 2017, HRSflow has showcased hot runner solutions for food and cosmetic applications.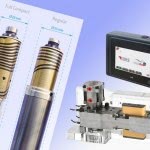 HRSflow's presence at Fakuma will focus on servo driven FLEXflow One hot runner technology which does not require an additional control unit during the injection process.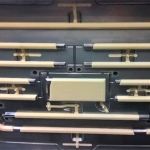 HRSflow offers a hot runner for well-balanced family molds.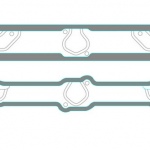 Compared with the present standard version, the volume of the new ECOflow hot runner has been reduced by a third: now only 2,340 cm³ instead of 3,511 cm³.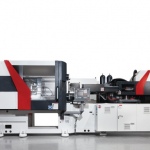 At Chinaplas 2016 Milacron will showcase the industry's most complete plastics offering in two booths.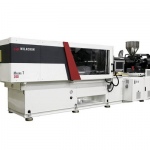 Ferromatik, Mold-Masters, Uniloy, DME, Tirad and CIMCOOL come together at booth B3-3203.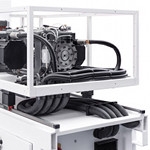 Milacorn acquired 100% of the shares of Mold-Masters for an enterprise value of 975 million dollars.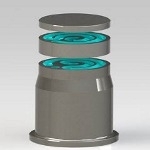 Polyshot Corp. has introduced its vacuum brazing technology to moldmakers for fusing of multi-component mold cores and cavity assemblies for cost-reducing conformal cooling systems. As a leading manufacturer of hot-runner systems, Polyshot has successfully translated its fusion technology for hot runners to injection molders who seek the advantages of conformal cooling.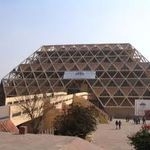 Husky Injection Molding Systems shows at Plastindia 2012 (Feb. 1 – 6, New Delhi, India) its latest beverage packaging and hot runner technologies. In addition, the company is announcing plans to expand its presence in the region with a new facility in Chennai.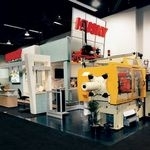 Husky Injection Molding Systems launches its new Ultra SideGate hot runner technology.