Dryers - news on Plastech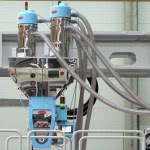 Moretto Do Brasil, daughter company of Moretto S.p.A., Italian provider of Material Handling, Drying, Blending, Heat Transfer and Size Reduction equipment, will attend Interplast 2018 in Joinville.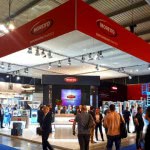 At Plast 2018, Moretto renews its strong commitment to the market by presenting messages and new solutions focused on the specific requests of an increasingly demanding clientele.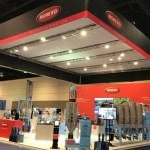 With a high visitor count and high interest in their equipment and systems, NPE 2018 in Orlando, Florida was a huge success for Moretto! The event established an important affirmation of the company in the American market.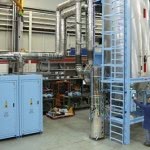 Moretto USA, celebrating multiple years of both commercial success in the US and their recent relocation to a new, centrally located facility in Western Pennsylvania, will be proudly displaying the complete Moretto product range at NPE 2018.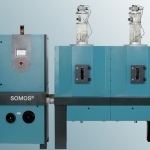 ProTec Polymer Processing presents the new energy-efficient SOMOS RDT and RDM resin dryers.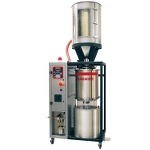 Maguire VBD 150 dryer provides trouble-free operation and dries six times faster than desiccant systems.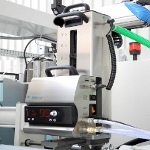 RD Dryer System from Blue Air Systems for Material though-puts up to 300 kg/h.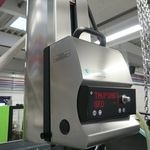 The new RDX-Series from Blue Air Systems, based on the 3D-Principle technology provides high efficiency and performance in material drying with compressed air.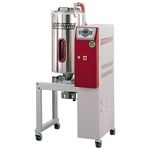 One of the main indicators of the positive turnaround which the plastics industry's business has taken in the course of the last year is a sharp rise in the demand for new peripheral equipment. But this obviously genuine demand also goes hand in hand with a noticeable tendency to limit the amount of investment.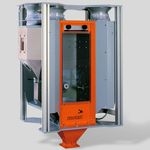 At the Fakuma 2011 Motan will exhibit a cross section of product enhancements in the following fields of material management: drying, conveying, blending, dyeing and dosing. In particular, the Luxor 80/120/160 and the Spectrocolor G will be highlighted.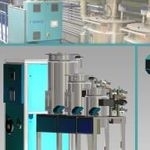 Mann+Hummel ProTec have presented the latest, most up-to-date technologies and systems in the areas of material drying, crystallization and condensate separation in the drying process.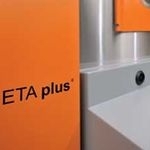 Motan's energy-efficient ETA drying technologies are already considered the gold standard. Now, the company is taking energy efficiency to the next level: with ETA plus air regulation, comprising a temperature adjustment feature, airflow control and the ETA waste heat recovery system.