Dryers - news on Plastech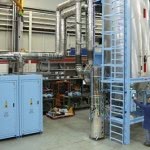 Moretto USA, celebrating multiple years of both commercial success in the US and their recent relocation to a new, centrally located facility in Western Pennsylvania, will be proudly displaying the complete Moretto product range at NPE 2018.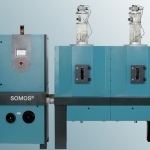 ProTec Polymer Processing presents the new energy-efficient SOMOS RDT and RDM resin dryers.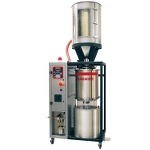 Maguire VBD 150 dryer provides trouble-free operation and dries six times faster than desiccant systems.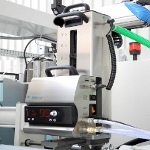 RD Dryer System from Blue Air Systems for Material though-puts up to 300 kg/h.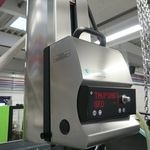 The new RDX-Series from Blue Air Systems, based on the 3D-Principle technology provides high efficiency and performance in material drying with compressed air.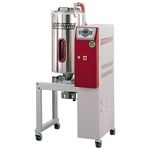 One of the main indicators of the positive turnaround which the plastics industry's business has taken in the course of the last year is a sharp rise in the demand for new peripheral equipment. But this obviously genuine demand also goes hand in hand with a noticeable tendency to limit the amount of investment.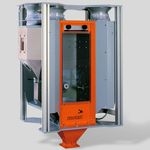 At the Fakuma 2011 Motan will exhibit a cross section of product enhancements in the following fields of material management: drying, conveying, blending, dyeing and dosing. In particular, the Luxor 80/120/160 and the Spectrocolor G will be highlighted.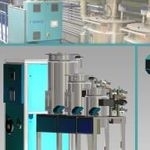 Mann+Hummel ProTec have presented the latest, most up-to-date technologies and systems in the areas of material drying, crystallization and condensate separation in the drying process.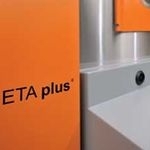 Motan's energy-efficient ETA drying technologies are already considered the gold standard. Now, the company is taking energy efficiency to the next level: with ETA plus air regulation, comprising a temperature adjustment feature, airflow control and the ETA waste heat recovery system.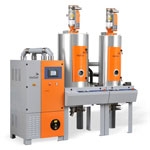 Motan has completely re-engineered its drying bins. The clean-out doors on our new LUXOR dryers are now twice as large. Not only do these larger doors greatly improve access, they also allow the hopper loader discharge flap to be cleaned easily and simply from the front. In addition, the doors are designed specifically for the bin's, preventing bridging while optimising materials flow.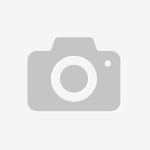 Motan introduced new Luxor A light. It is the system dryer that is designed for standard applications of all kind and targeted to material feeding for the plastics processing industry.

Many resin dryer manufacturers promote their units as being highly efficient and offering energy savings of 50% or more. However, when asked "How much energy does the dryer consume?" or "What is the basis of the energy savings?" there is often little data to support their claims. What the industry really needs is a standard test protocol for measuring dryer energy consumption. In the spring of 2008 Wittmann introduced exactly that.