Opening of the new factory of Lindner Recyclingtech - Fritz Driessler
On 22 June 2023, the Lindner family business invited long-time associates and partners to the official opening of the new company headquarters in Spittal/Drau, Austria. In addition to that the company celebrated its 75th anniversary and the 10th anniversary of its subsidiary Lindner Washtech.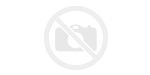 Innovative, tried-and-tested shredding and recycling solutions. Industrial plastic washing and sorting systems for film, rigid plastics and PET.
Austria