New TempMaster Manifold Plastic Leakage Detection
Mold-Masters is proud to announce a significant enhancement to our Advanced Plastic Leak Detection capabilities found on our TempMaster hot runner temperature controllers. Mold-Masters is the first in the industry to utilize Thermal Analysis to detect plastic leakage within the manifold pocket. This innovative Manifold Leak Detection feature is certain to save molders a considerable amount of repair costs and downtime.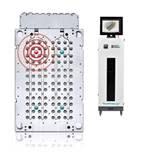 New TempMaster ME Hot Runner Temperature Controller
Mold-Masters is proud to introduce our new TempMaster-ME hot runner temperature controller. The ME platform is focused on providing a controller unit that is highly economical, simple to operate/maintain and available with short lead times (off the shelf/ready to ship). The TempMaster-ME controller is suitable for low cavitation molds (12 zones max) in a compact and lightweight package that is packed with the production and safety features that matter most. This includes Soft Start, Wet Heater Bakeout, Continuous Ground Fault Detection, Overload Protection, Automatic Tool Diagnostics, Plastic Leak Detection, Tool Storage and more. TM-ME also supports 13 languages which includes: English, French, German. Spanish, Polish, Russian, Chinese, Japanese, Czech, Italian, Hungarian, Turkish, Portuguese and Korean.
Supply voltage is 200/240v 3P Delta or 380/440v 3P Star (480v, 3P with transformer). As the TM-ME is a standardized off the shelf unit, inventory will be held at various global facilities, so they are ready to ship and available with short lead times (24-48hrs). Additionally, for your convenience, you have the option to order this controller with your choice of industry standard mold plugs.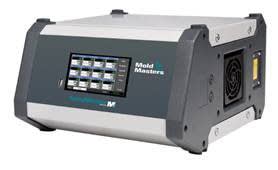 SmartMold: Injection Mold Monitoring System
SmartMold is a cloud-based software platform dedicated to the plastics industry providing real-time data to drive injection molding innovation. Process data is collected from sensors embedded within the injection mold which offers feedback and insights that drive enhanced productivity. Our solution is the first step towards predictive and autonomous capabilities within your facility.
In addition to collecting sensor data, SmartMOLD software offers performance tracking, downtime tracking, scrap tracking, maintenance reminders, alerts, reporting, analytics, mold info, document storage and more. SmartMOLD is compatible with any brand of equipment.

We welcome you to visit us in hall 1/C05.