Robots and auxiliaries
In addition to the robot integrated in the injection molding cell and the auxiliaries connected to it, Wittmann will also showcase a robot and several more auxiliary appliances as stand-alone solutions.
The robot is the latest model of the successful WX robot series, a WX128. A specially interesting feature of this robot is the newly developed compact control cabinet on its horizontal Z axis. To create this part, the rear structure has been shortened by 30%. Especially for small injection molding machines, it has now become possible to design an extremely compact protective housing, largely by way of positioning the drive unit and connection cables on the inside. The Wittmann WX128 relies on a proven belt drive concept on all linear main axes. The decisive advantages of this concept were high dynamism, minimal sound emissions and easy maintenance.
Moreover, a selection of Wittmann auxiliary appliances will be presented to visitors, including a Tempro plus D 160 single-circuit temperature controller with SpeedDrive. This is a speed-controlled pump offering users several additional options to make the injection molding process even more efficient. Via SpeedDrive, the pump speed, pump pressure and differential temperature can be set as parameters without having to purchase further optional equipment for the temperature controller. Each of these parameters to be set via SpeedDrive increases process reliability and, depending on the application, may also save energy and consequently costs.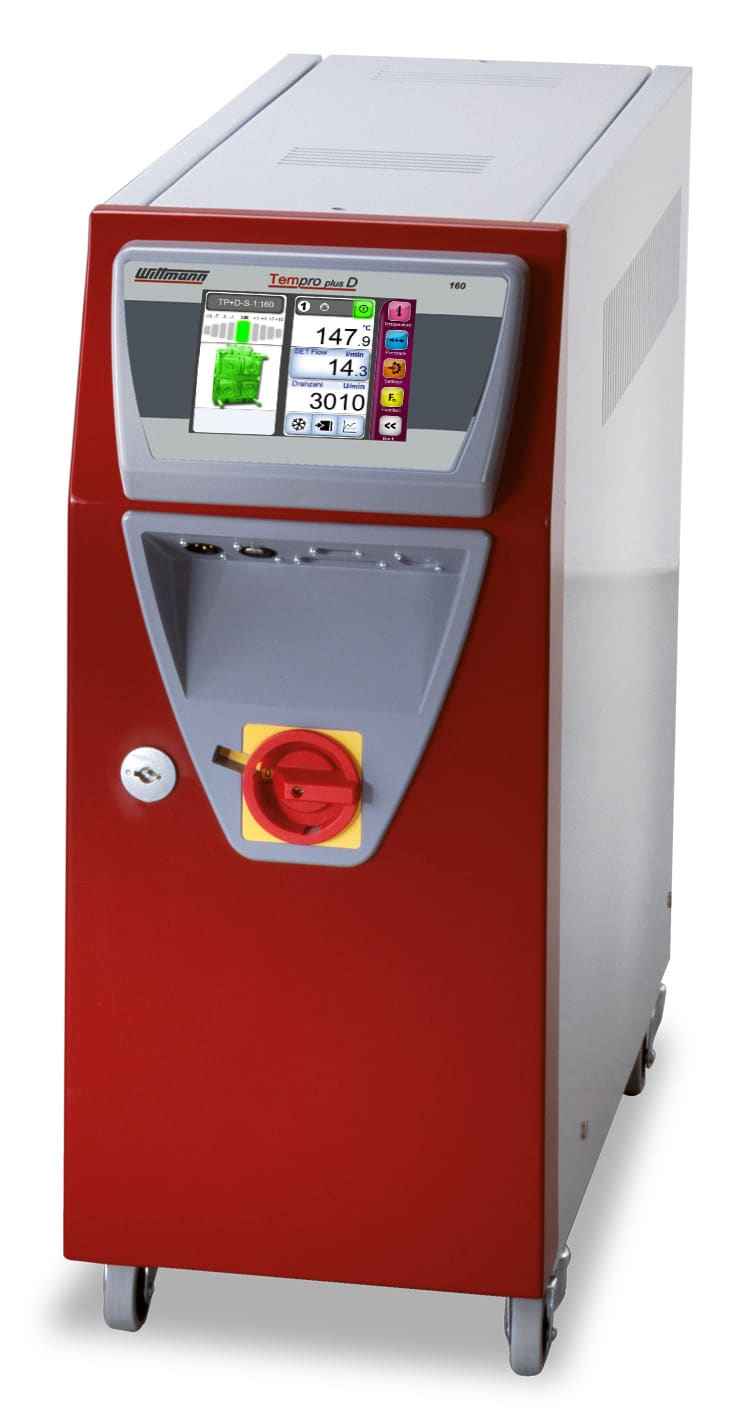 Another exhibit will be a Card 20S compressed air dryer with a Vacujet material loader fitted with a filter dusting device. The Card S comes with the FIT control system including a touch screen operating panel for precise temperature setting and various interface options, and the entire Card S series is also equipped with a temperature-controlled, digital air flow regulation system.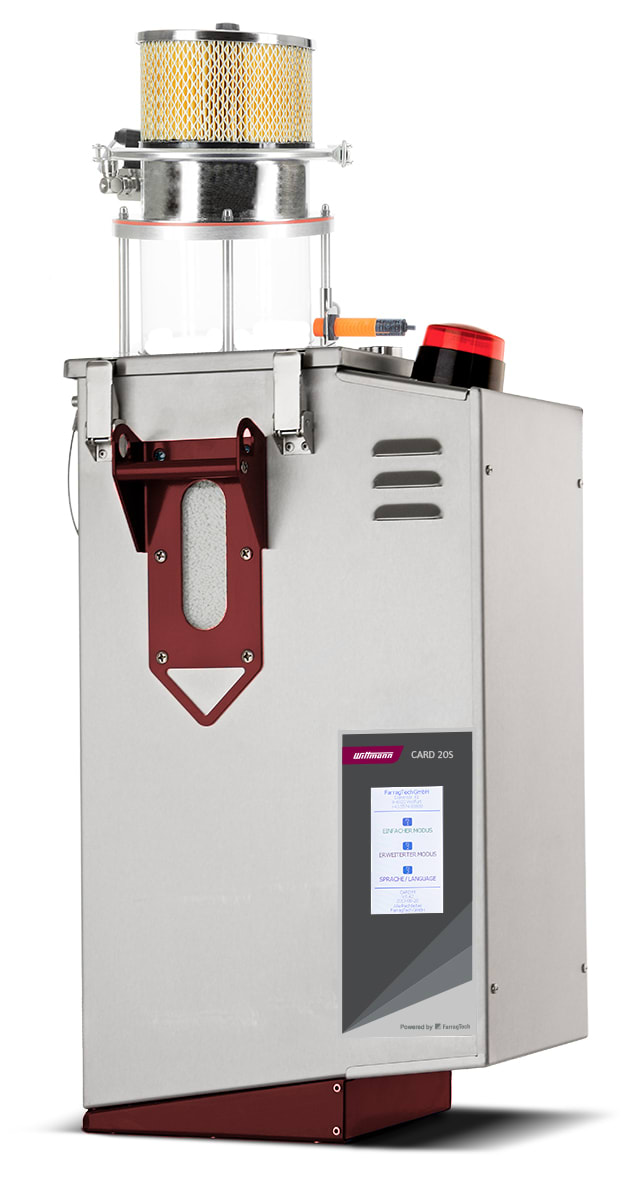 Finally, Wittmann will also present to Swiss Plastics Expo visitors its M8 network control for central material conveyor systems and its wide range of flow controllers. Worth special notice here is the WFC 120, a cost-optimized digital flow controller able to monitor the flow rates and mold return temperatures separately for each individual circuit. The flow rates in the individual circuits can be re-adjusted by means of manual control valves. The WFC 120 offers a choice of appliances ranging from 4 to 12 circuits (in steps of two). It comes with a 3.5" touch display via which the circuits are operated. On this display, the values of flow rates or temperatures are shown and monitored according to the tolerance margin entered. The parallel positioning close to the mold of the tempering ducts made possible by the WFC120 ensures higher flow rates with reduced pump wear as well as increasing energy savings and reducing maintenance expenses.