A New Vision - Strong Demand for Exhibit Space
The global economy is gradually recovering, and the plastics and rubber industries are growing strongly. This positive trend has been clearly visible since the beginning of 2017, with a record-breaking number of visitors attending CHINAPLAS 2017 and strong business being generated during that show. Many exhibitors said the orders they received during CHINAPLAS 2017 in Guangzhou enabled them to meet their entire year's business target. Exhibitors also said that many visitors came with a clear purchasing plan, and those visitors were particularly interested in new technologies and total solutions.
So far, Adsale has received more than 4,000 exhibitor applications for the coming show. Compared to previous years, exhibitors are more enthusiastic. They are quicker to confirm their booking, and many intended to expand their booth area. Furthermore, visitors can expect more from the country/region pavilions, as there will be greater numbers of high-tech, innovative materials, equipment, and even entire production lines. All these indicators reflect that exhibitors are strongly confident about the relocation of CHINAPLAS to the NECC.
"New Venue. New Breakthroughs. New Experience" - the relocation of CHINAPLAS is a starting point for transformation. "Our team has always upheld the spirit of continuous innovation, which is very important for the plastics and rubber industries," said Ms. Leung. "We believe that our exhibitors and their advanced technologies, combined with the show's concurrent events and on-site services etc., will bring an extraordinary new experience to visitors. We urge you not to miss the show next year."
CHINAPLAS 2018 will be relocated to National Exhibition and Convention Center (NECC) in Hongqiao, Shanghai, PR China, and run from April 24-27, 2018. To further enhance the exhibition's service level and quality, attendees will be charged RMB 50 for a one-day pass and RMB 80 for a four-day pass. Visitors can enjoy admission discount through online pre-registration from now till April 18, 2018, at an early-bird rate of RMB 50 for a four-day pass.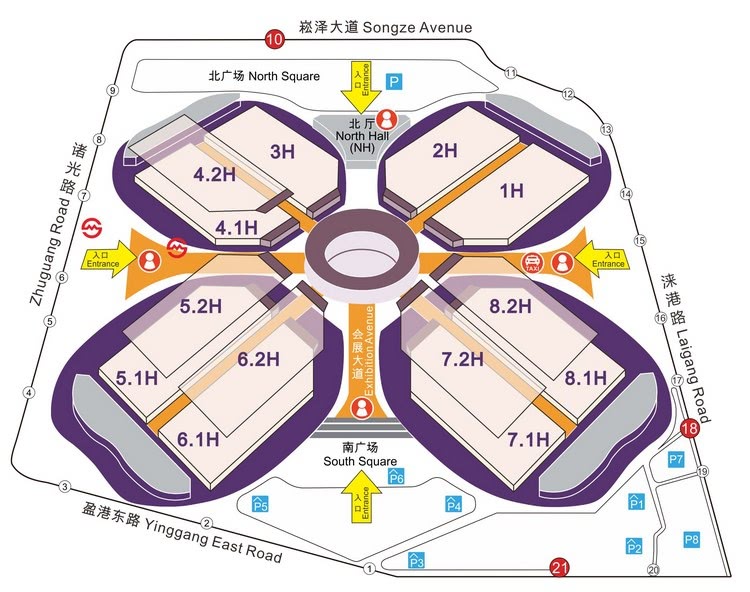 Source: Adsale Exhibition Services