We are in Poland. International Fair of Plastics Processing Plastpol is the largest exhibition not only in Poland but also in Central Europe. Tell me please how important to SABIC is the polish market and whole Central European market.
Andy Verheijden: -
We are at Plastpol as "one" SABIC for the first time- SABIC Europe and SABIC Innovative Plastics. Our presence at this event confirms the importance of the Polish market in SABIC`s Emerging Markets strategy. Major Polish markets into which SABIC materials are sold include automotive, electrical and lighting, pipe and infrastructure, and film. SABIC offers Polish customers a strong local team, local supply of materials, and the extensive resources of its Global Application Technology (GApT) centers to support in-country application development.
Piotr Kwiecień: -
I would like also to say that SABIC has a long-term growth strategy for Central and Eastern Europe, where growth in SABIC`s polyolefins in the coming years is predicted to be more than 15%. Therefore our presence at Plastpol will allow us to position SABIC more strongly in the local market and build more direct relationships with customers in this region.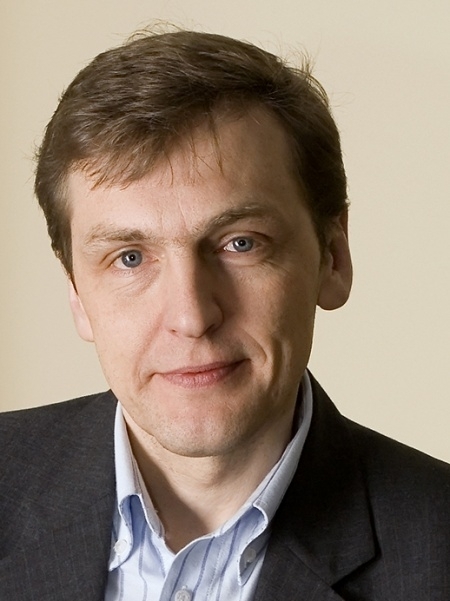 Piotr Kwiecień, Office Captain of SABIC Poland
Andy Verheijden: -
For SABIC Innovative Plastics, we've seen significant growth in the first quarter this year and we anticipate a 15% growth rate for our high performance solutions in this region. In particular, we have exciting opportunities in the electrical and lighting industry, and the emerging building and construction sector.
We continue to invest in dedicated local resources to assist Polish customers to effectively compete with design, application development and processing optimization using our comprehensive portfolio of innovative materials.
Piotr Kwiecień: -
The Polish polyolefins market is the largest market in Central and Eastern Europe. SABIC is looking to grow even faster than the local market, helped by the import of extra volumes of LDPE, LLDPE and PP from plants coming on-stream in the UK and Saudi Arabia in the very near future.
Could you give some examples of SABIC Innovative Plastics activity in Poland?
Andy Verheijden: -
A good example is cooperation with Gamrat. SABIC Innovative Plastics helps Gamrat offer durable, recyclable rain gutters in a rainbow of colors. By working with SABIC Innovative Plastics to develop a co-extruded system featuring a cap of custom colored Geloy* XTW (extreme weatherability) resin, Gamrat can now offer the market new aesthetic options while being confident its gutters will retain their good looks and outstanding performance over the long term. because Geloy XTW resin is perfectly compatible with PVC, recycling of the co-extrusion can be done without having to separate the layers. And since no lamination is needed to provide beautiful color, Gamrat avoids the troublesome issue of recycling complications at the end-of-life stage of the rain gutters.
Lets talk about the future. How do you imagine SABIC Europe in ten years. It is a question about the plans and strategy of your further development. -
Boy Litjens: -
SABIC`s global vision is to be the preferred world leader in chemicals. Our growth strategy is based on getting even closer to our customers, on continuous innovation based on the skill and ingenuity of our people.
SABIC`s ongoing commitment to growth in Europe means that we are also investing for the future in processes and infrastructure that improve security of supply as well as helping our customers maximize both the physical properties and the productivity from our materials. Looking specifically at SABIC Europe, our growth strategy is based on three key pillars.