SABIC Poland Sp. z o.o.
Szeroka paleta poliolefin - polietylen, polipropylen - przenaczonych zarówno do formowania wtryskowego jak również do wytłaczania, tworzywa konstrukcyjne
Address details:
Str. Komitetu Obrony Robotników 45A
02-146 Warszawa, Polska
Opis działalności
W związku z intensywnym rozwojem działalności na rynku polskim firma SABIC otworzyła swoje biuro w Warszawie pod koniec 2003 roku. Od tego momentu konsekwentnie budujemy trwałe relacje ze rosnącym gronem Odbiorców oraz odnotowujemy ciągły wzrost sprzedaży naszych materiałów. Kolejnym naszym krokiem dokonanym na początku 2007 roku było otwacie nowego centrum logistycznego w Kutnie, co pozwoliło nam zredukować czas realizacji zamówień i zapewnić terminowe dostawy do polskich przetwórców. U podstaw wszelkich działań firmy leży sukces naszych Odbiorców. Praca z nimi sprowadza się do gruntownego zrozumienia ich oczekiwań i wspólnego opracowania jak najlepszych rozwiązań. Inwestujemy w budowanie długotrwałych relacji zarówno z Klientami jaki i instytucjami, które mają wpływ na kształtowanie się rynku tworzyw sztucznych.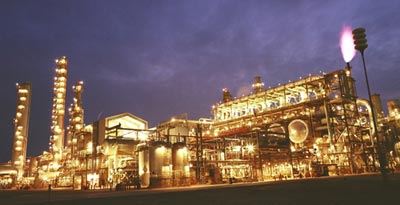 Z chwilą wejścia na rynek polski firma SABIC stała się wiodącym dostawcą poliolefin i tworzyw konstrukcyjnych. Kładziemy silny nacisk na inwestycje w nowe technologie produkcji polimerów, globalny rozwój zastosowań, a przede wszystkim znajdowanie rozwiązań przyjaznych dla środowiska, które wykorzystywane są w różnych dziedzinach przemysłu. Nasze tradycje w zakresie innowacji i pozycja globalnego dostawcy surowców pozwoliły nam pozyskać lojalność i szacunek naszych Klientów. Obecnie współpracujemy z ponad 200 firmami z branży tworzyw sztucznych w Polsce. Rzetelne i punktualne dostawy są priorytetem dla naszych Klientów, dlatego my jako lokalny zespół SABIC przykładamy szczególną wagę do tej kwestii. Podobnie jak do budowania wzajemnych, silnych i długoterminowych relacji z naszymi Odbiorcami.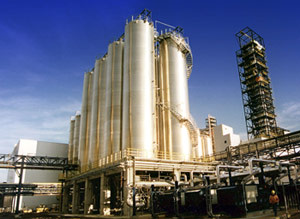 Oferta firmy SABIC dla Klientów w Polsce to niepowtarzalne, bardzo szerokie i zróżnicowane portfolio produktów i rozwiązań materiałowych, które spełniają oczekiwania nawet najbardziej wymagających przetwórców. Materiały SABIC® LLDPE i SABIC® LDPE, stosowane do produkcji folii, to najpopularniejsze produkty polimerowe marki SABIC w Polsce. Oprócz nich dostarczamy również wysokiej jakości polipropylen i polietylen o dużej gęstości. Tworzywa masowe firmy SABIC są wykorzystywane jako surowiec w produkcji różnorodnych wyrobów końcowych, głównie opakowań (takich jak folie rozciągliwe i ogólnego zastosowania, butelki i pojemniki). Inne nasze tworzywa znajdują zastosowanie w wytwarzaniu rur, elementów wyposażenia wnętrz oraz artykulów motoryzacyjnych. Po przejęciu spółki GE Plastics przez SABIC w 2007 roku nasza lista produktów rozszerzyła się o dobrze znane tworzywa konstrukcyjne, takie jak: poliwęglan Lexan* i jego blendy (Cycoloy*, Xylex*), ABS (Cycolac*), ASA (Geloy*), PBT (Valox*), PEI (Ultem*), PPO (Noryl*) i specjalne materiały LNP (Faradex*, Lubricomp*, Thermocomp* itp.). Wyjątkowe właściwości mechaniczne i termiczne tych tworzyw sprawiają, że znajdują zastosowanie w wielu branżach przemysłu. Tworzywa SABIC to podstawowy surowiec do opracowywania innowacyjnych produktów dla branży motoryzacyjnej, transportowej, elektronicznej, inżynierii płynów, dóbr konsumenckich, sprzęty medycznego i energii alternatywnej. Cenimy sobie naszych Klientów, angażujemy się w partnerską współpracę i cieszymy się z osiąganych przez nich sukcesów. Celem firmy SABIC jest zapewnienie doskonałej obsługi i najwyższej jakości materiałów odpowiadających potrzebom naszych klientów.
Piotr Kwiecień SABIC Poland Country Leader
News
Photo gallery