Could you enumerate those pillars?
Growth
- SABIC Europe is determined to grow market share in Europe, especially in Central and Eastern Europe
Cost leadership
- SABIC Europe will produce and sell at the most optimized costs by striving for backward integration especially in olefins, and optimal cost control over our basic processes
Product portfolio extension:
- SABIC Europe intends to further broaden its product assortment related to our cracker-activities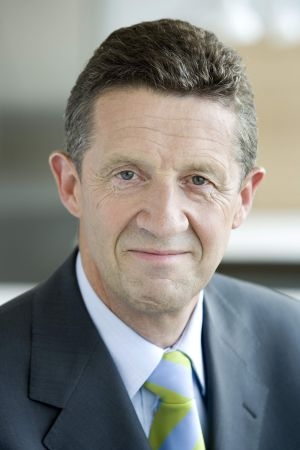 Boy Litjens, Chief Executive Officer and Chairman of the Managing Board of SABIC Europe
Let`s take one example - that of pipe. In order to meet the demands of the fast-growing East-European and Russian bimodal pipe markets, we are expanding our global production capacity of bi-modal HDPE for pressure pipes (PE 80/PE 100).
In Europe, SABIC`s new bimodal HDPE plant in Gelsenkirchen, due to come on stream in 2008, will have an annual capacity of 250 kton and will produce material for HDPE pipes for drinking water, gas, sewers and drainage systems.
With new bimodal HDPE capacity also coming onstream from Saudi Arabia in the new future, SABIC will be a leading player in the global pressure pipe market by 2012.
In addition to bi-modal HDPE, SABIC will be increasing its capacities of other polyolefins products in the coming years, both in the Middle East and Europe, ensuring that we fully meet our customers` expectations.
You are going to also start a new plant of LDPE.
Piotr Kwiecień: -
That`s true. SABIC`s new European high-pressure LDPE plant on Teesside (UK) is due to come on stream in 2008. This additional capacity opens up exciting possibilities for innovative Medium Density (MD) materials for the future.
What are the most important advantages of the MD-LDPE?
MD-LDPE grades offer converters several advantages over standard LDPE. These benefits include excellent machinability, cutting and punching performance downgauging potential which are all factors that can contribute to lower costs and better line efficiency. Medium density materials also exhibit improved optical properties and greater purity (lower extractable levels and gel level), both of which are increasingly important in the food and beverage industry.
What are the most popular application areas of MD-LDPE?
Overwrap for tissues, printed films for beverage packaging, industrial labels and diapers films can all be improved by the use of MD-LDPE materials. SABIC will launch its new range with three grades, one specifically developed for each key sector - soft hygiene products, consumer packaging, and industrial applications.
Through investments in production and in innovation, SABIC will soon be able to offer customers a broader range of solutions based on high quality materials across the density spectrum, along with the convenience of a single source.
There are two interpenetrating factors: market needs and activity of every strong company. My question is: does market demands influence on your activity, or it is quite another situation, namely do you create market demands? Which factor is stronger?
Andy Verheijden: -
Really, it is a combination of both?.as market trends change, we need to be there with the right solution. Alternatively, new technologies can create breakthrough solutions that trigger product improvements that were not thought about before, or perhaps were not affordable. It is difficult to say which is the stronger of the two as it often depends on the applications and the market segment.
Thank you very much for the interview