SABIC is the Saudi Basic Industries Corporation, one of the world`s leading manufacturers of chemicals, fertilizers, plastics and metals. The company supplies these materials to other companies, who use them to make the products on which the world has come to depend. SABIC Innovative Plastics, launched in 2007, is a leading, global supplier of engineering thermoplastics with a 75-year history of breakthrough solutions that solve its customers` most pressing challenges.
We publish the interview with Andy Verheijden (Growth Leader for Eastern Europe at SABIC Innovative Plastics, formerly GE Plastics), Piotr Kwiecień (Office Captain of SABIC Poland), and Boy Litjens (Chief Executive Officer and Chairman of the Managing Board of SABIC Europe).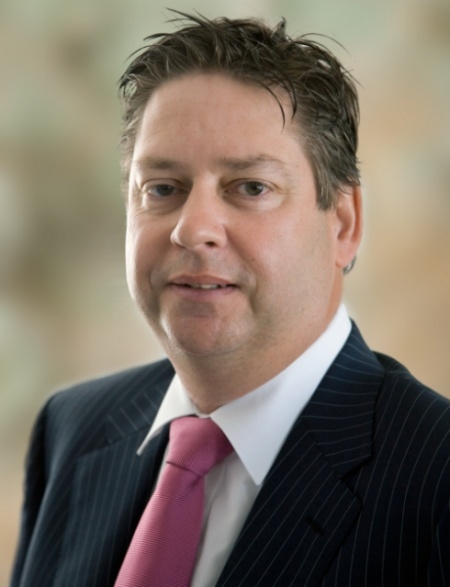 Andy Verheijden (Growth Leader for Eastern Europe at SABIC Innovative Plastics
Last year General Electric Plastics Company was sold to SABIC. Can we talk, after one year, about benefits (or disadvantages) of the transaction? If we can, discuss please the most important benefits.
Andy Verheijden:
- SABIC Innovative Plastics with its European Headquarters in Bergen op Zoom is the most recent addition to SABIC`s global family of businesses. SABIC Innovative Plastics was launched last year following the acquisition of General Electric Plastics in 2007 and is a leading global supplier of engineering thermoplastic widely used in automotive, electronics, building & construction, transportation, and healthcare.
The company manufactures and compounds a great number of advanced materials solutions under such well known brand names as Lexan*, Noryl*, Valox*, and Ultem*.
The dedicated SABIC Innovative Plastics automotive organization is an experienced supplier, offering its high-end plastics solutions to key automotive segments.
The acquisition by SABIC brings a great many advantages:
SABIC Innovative Plastics is a critical new strategic business unit within SABIC and we play an important role in SABIC`s mission to become a larger and more diversified specialty company and a bigger global player.
Together with SABIC Europe, we are a powerful presence in the industry in Europe.
We are now part of one of the world`s largest and most profitable petrochemical manufactures with significant financial and research resources to be a long term player in the industry.
SABIC Innovative Plastics is a well known company around the world. It is obvious. What does distinguish your company from the rest of competitors?
SABIC Innovative Plastics provides a total solutions approach to the needs of our customers from materials selection to technology, design and application testing support. We`ve organized ourselves around our customers and our solutions, with dedicated sales and development teams and a large marketing team for the specialized side of our business - Automotive and Specialty Film and Sheet. We have a large portfolio to serve key industry segments, with continued new innovations to serve the changing needs of our customers - such as Extem* resin (high heat), Geloy* XTW resin (weatherability) and Lexan* resin co-polymer technologies with advanced material properties.
When we look at the combined strength of the SABIC family, the company brings the broadest portfolio of solutions for the customers. For example if we look at automotive, SABIC Europe and SABIC Innovative Plastics combined offer unsurpassed bumper-to-bumper plastic solutions to the European automotive industry.
SABIC Europe is also the market leader in bumpers and long glass fiber technology in Europe and has consistently provided tailor-made solutions to top OEM and Tier automotive partners for almost 30 years, manufacturing a wide range of PP compounds which are used in an array of automotive applications for interiors, exteriors, and under the hood.