Plastics Recycling, Recovery & Sustainability Conference
In the limelight at this time when the handling of waste plastics is transforming and adjusting rapidly are ways to integrate the recycle environmental protection industry chain, to build and perfect China's renewable resource recycling system, and develop new types of renewable waste plastics, upgrade technology and equipment for the high-efficiency sorting, granulation, waste plastic pyrolysis. The recycling of POM, PTFE, nylon (-6, -66), PVB, in addition to the traditional types of waste plastics such as PET, PC, PS, PP, PE, PVC, ABS, etc., is gradually favoured by enterprises.
In addition to upgrading the Recycling Technology Zone, a Plastics Recycling, Recovery & Sustainability Conference will also be organized at Chinaplas 2019, in order to facilitate mastery of advanced technology, promote technological innovation, and help the industry seize new opportunities. The entire industry chain, from policies and regulations, through recycling technologies to back-end innovative applications, will be analyzed and explained in depth and thoroughly by experts in the industry. Industrial trends, opportunities, challenges, and solutions will also be discussed. More details will be announced on a later date.
Chinaplas 2019 will be returned to China Import and Export Complex, Pazhou, Guangzhou and run from May 21- 24, 2019. An estimated total of more than 3,400 industrial leaders from around the world will be showcasing their products and solutions in an over 250,000 square meters of exhibition space to at least 180,000 professional visitors from 150 countries and regions. This will be a not-to-be-missed extravaganza!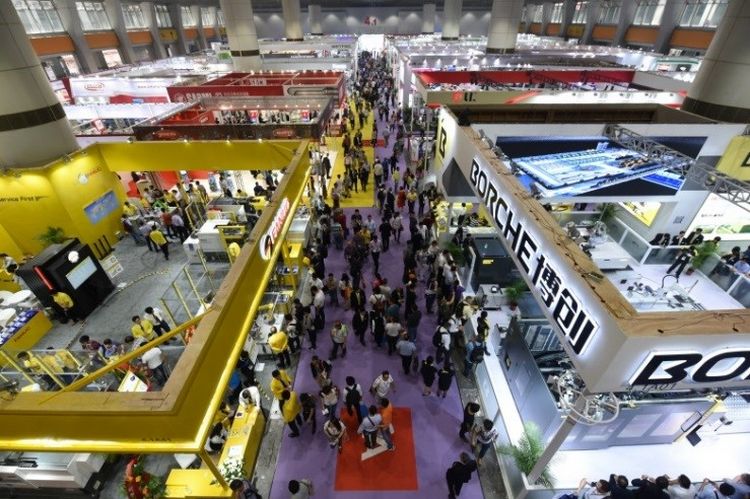 Source: Chinaplas