SABIC has been named winner in two categories at the 2017 European Plastics Innovation Awards ceremony organized by the Society of Plastics Engineers (SPE) and trade association PlasticsEurope in Brussels on Monday (Sept 18).
The awards acknowledge the work of companies that have used plastics to develop a new idea, a new method, a new product or technology that responds to a societal need, while respecting the '3 Ps' of Sustainability - People, Planet, and Profit.
Out of the eight categories, SABIC was the only company to be honored in two categories. SABIC picked up the top award in the Best Plastic Application Design category for a prototype 3D printed aircraft seat, designed by Studio Gavari and produced by Stratasys using its Fused Deposition Modeling (FDM) and filament made from in SABIC's ULTEM resin. SABIC also gained first place in the Intelligent and Smart Plastics category, with a 'Thin 3D In-Mold HMI (human-machine interface). This was developed with and produced by TactoTek, using an innovative injection molding technique incorporating advanced in-mold labelling (called In Mould Structural Electronics). TactoTek used SABIC's LEXAN clear polycarbonate molding resin as well as LEXAN thermoformable hard-coated polycarbonate film.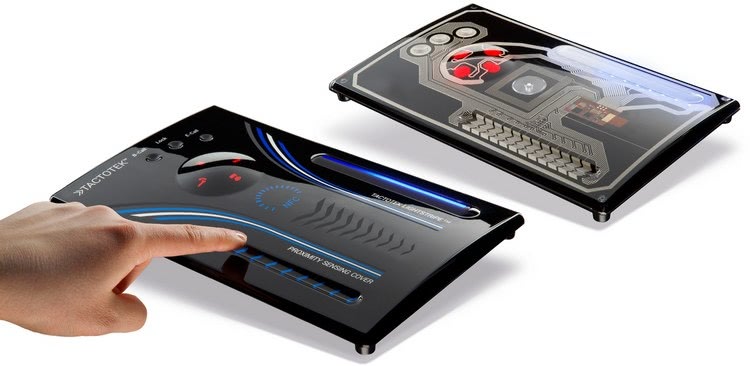 The Intelligent and Smart Plastics went to the "Saturnus" prototype HMI designed and produced using advanced in-mold labelling by TactoTek. Film and injection molding resin are both in LEXAN polycarbonate from SABIC.
Ernesto Occhiello, SABIC's Executive Vice President, Specialties, said: "These two prestigious awards are an important recognition of SABIC's work in enabling industrial designers and manufacturers to create innovative solutions, which address significant challenges across numerous industrial and consumer sectors. It gives me great pride to see the expertise of our people at SABIC and the collaboration with customers being honored in this way."
The Best Plastic Application Design award recognizes innovations in materials, process, or tooling technology used to achieve a part with a novel design. SABIC says that the advanced polymer, a breakthrough design and the efficient manufacturing process have come together to enable a lightweight and stylish design that can help save fuel while enhancing passenger's flying experience.