Guangdong Hanbang 3D Tech Co., Ltd. will bring HP Jet Fusion 3D Printing Solution to CHINAPLAS 2018. The solution reinvents how we prototype and produce functional parts, delivering quality output up to 10 times faster at half the cost.
Clariant will make a global launch for Exolit® flame retardant polyamide 6 3D printer filaments at CHINAPLAS 2018. It is made of premium grade Polyamide 6 with good fluidity and blended with Exolit OP 1230 to achieve UL V-0 level flame retardancy.
Supernova Thermoplastic Elastomers to debut in new theme zone
With the advent of a low-carbon economy, light, energy-saving thermoplastic elastomers with a wide range of applications have a promising prospect. Thermoplastic Elastomers & Rubber Zone, a new theme zone to the Chemicals & Raw Materials Zone, will gather about 50 suppliers to demonstrate their latest products and solutions. Confirmed exhibitors include Huntsman, Momentive, SIBUR, Top Polymer, Dawn, Huafon, Shin-Etsu, CPMC, Chinasound, KRAIBURG, Kraton, MIRACLL, LCY CHEMICAL, COIM and others. CHINAPLAS 2018 is going to be an arena of innovations, covering Asian and world premieres of new technologies.
Coating P. Materials Co., Ltd.(CPMC) will showcase calendering grade TPU for eco-friendly synthetic leather. It substitutes PVC/PU synthetic leather and can be processed by existing equipment directly, reducing conversion costs. It is an environmental friendly material and no toxic substance is produced during the entire production, improving the working environment for employees. The product is recyclable. End-users can use products made from this material without worrying about solvents and other toxic residues. The material also features good transparency, hydrolysis resistance and halogen-free flame retardation and more. Applications include synthetic leather, sheet and leather, luggage, automotive interior, leather for furniture, sporting equipment etc.
A myriad of other new products is also going to be found in the Asia's no. 1 and world's no. 2 plastics and rubber trade fair.
CHINAPLAS 2018 will be relocated to NECC in Hongqiao, Shanghai, PR China, and run from April 24-27, 2018. For walk-in visitors, RMB 50 and RMB 80 will be charged for a one-day pass and a four-day pass respectively. Visitors who pre-registered before February 11, 2018, can enjoy admission discount at RMB 50 for a four-day pass. They can receive a visitor badge in advance to enjoy express entry on-site.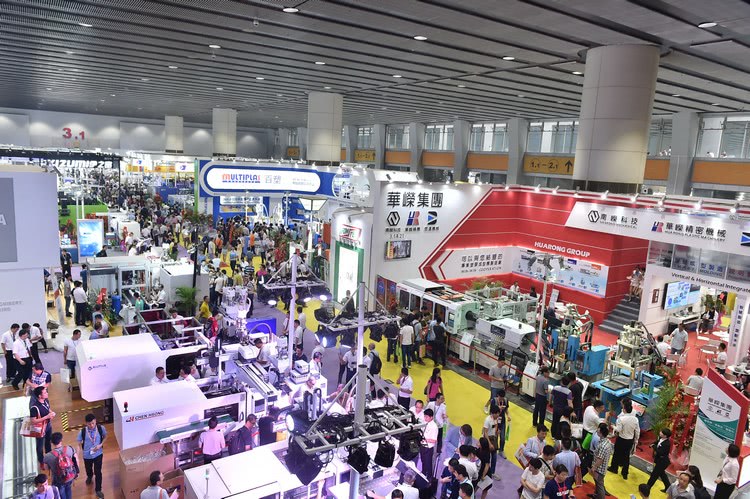 Source: Adsale Exhibition Services Ltd.