Building and construction industry
At CHINAPLAS 2018, high-performance PVC formwork, large diameter polyolefin drainage, water-based polyurethane, solvent-free eco-synthetic leather, lead-free PVC profiles, as well as the recovery of recycled raw materials, etc., will be the highlights for visitors coming from building and construction industry.
The XPS Board Production Line from Jiangsu Cenmen Equipment Corp., Ltd. is a perfect replacement of CO2 composite foaming agent for CFC foaming agent. And the compressive strength of fine products can be improved by more than 15%.
As the Chinese economy gathers tremendous momentum and the application of plastics and rubber in various industries becomes more widespread, CHINAPLAS, having profound influences, will play an increasingly important role in promoting technological advances and product innovation. CHINAPLAS 2018 will be relocated to NECC in Hongqiao, Shanghai, PR China, and run from April 24-27, 2018. For walk-in visitors, RMB 50 and RMB 80 will be charged for a one-day pass and a four-day pass respectively. Visitors can enjoy admission discount through online pre-registration from now till April 18, 2018, at an early-bird rate of RMB 50 for a four-day pass.
CHINAPLAS 2018 is organized by Adsale Exhibition Services Ltd. and Beijing Yazhan Exhibition Services Ltd. and co-organized by China National Light Industry Council - China Plastics Processing Industry Association, China Plastics Machinery Industry Association, Messe Düsseldorf China Ltd., the Plastic Trade Association of Shanghai. The event is also supported by various plastics and rubber associations in China and abroad.
First introduced in 1983, CHINAPLAS has been approved by UFI (The Global Association of the Exhibition Industry) since 2006. CHINAPLAS is exclusively sponsored by the Europe's Association for Plastics and Rubber Machinery Manufacturers (EUROMAP) in China for the 29th time. CHINAPLAS is currently Asia's No. 1 plastics and rubber trade fair.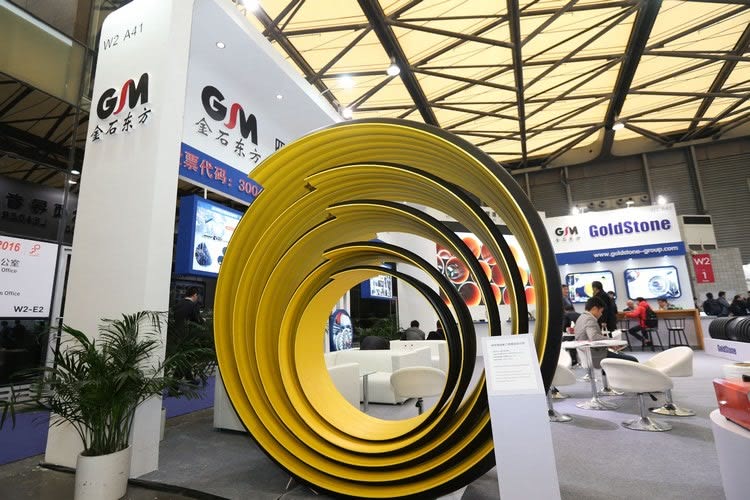 At CHINAPLAS 2018, machines and materials for developing large diameter polyolefin drainage will be the highlights for visitors coming from building and construction industry.
Source: Adsale Exhibition Services