"These innovations are the result of our strong emphasis on product differentiation and some significant investments in R&D that make us stand out from suppliers of commodity ABS products," says Antonio Prunera, Head of Quality and Business Development.
Products featured at Fakuma 2018 include:
plating grades for high-visibility automotive parts and for the sanitary industry;


high-heat ABS for demanding automotive applications;


specialty grades for consumer goods that benefit from such features as chemical resistance, laser-markability and very high flow;


special ABS grades optimized for 3D printing using FFF/FDM technologies.
Elix Polymers is launching a new line of ABS products under the brand name Chemical Compliance (CC)
Elix Polymers is launching a new line of ABS products under the brand name Chemical Compliance (CC) for applications that include toys, cosmetic containers, and products that come into contact with food. The aim of the new range is to satisfy the requirements of consumers increasingly concerned about the safety aspects of materials that day-to-day products are made from. Reinforced standards applied during production of CC grades will enable Elix to offer additional guarantees on regulatory compliance during the lifetime of finished products.
The CC line comes with a package of extended services that will help OEMs carry out their product verification and stewardship processes. These services include the provision of documents indicating regulatory compliance for different national and international sectors, and the application to final parts of results from additional tests on the safety of the material in contact with food. Elix will also conduct product quality and safety tests based on the requirements to which OEMs may be subject.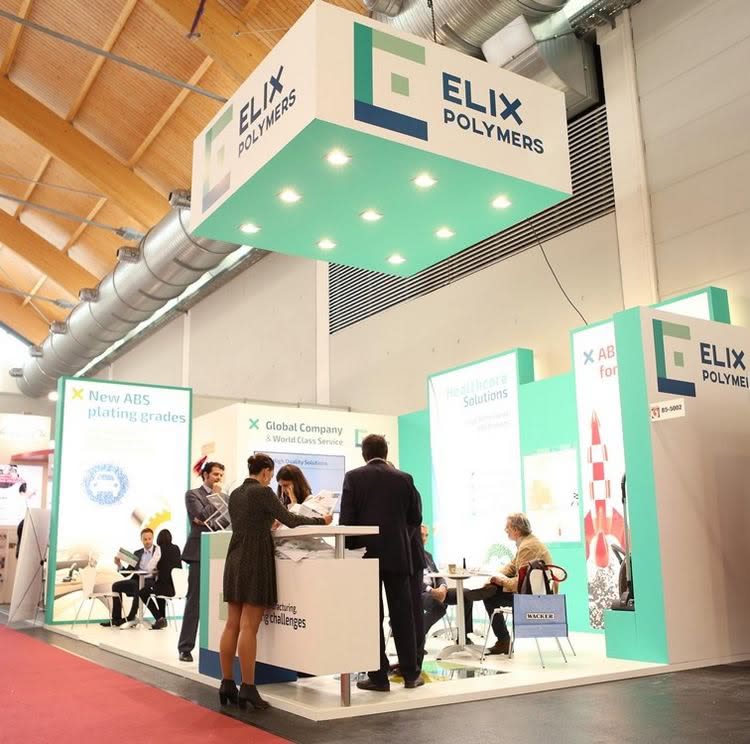 ElixPolymers highlighted latest material innovations for key markets at Fakuma
Grades have been formulated for individual applications, enabling customers to select them according to their specific needs. Injection moulding grades Elix ABS P2H-CC and Elix ABS P3H-CC, based on each requirement, are just two of many offerings in the new CC line. They are easy to process and have a high level of brightness as well as intense colours, backed up by a service that will facilitate the product stewardship tasks for the OEMs.