Ampacet is committed to achieving sustained growth and profitability by designing innovative, cost-effective and sustainable solutions answering new market requirements and bringing value to its customers. Being present on the market of food packaging since a couple of decades, Ampacet is offering today a complete range of masterbatch solutions allowing to serve this highly demanding market.
Ampacet LAMSLIP 754 is a specialty Masterbatch solution designed to provide outstanding and consistent slip properties to laminated film structures for trouble-free converting and packing operations.
Compared to conventional slip Masterbatches (i.e. Erucamide), Ampacet LAMSLIP 754 maintains a low and consistent Coefficient of Friction, even after adhesive lamination and avoids transfer of slip additive on the opposite side of the laminate. Being highly efficient at low addition rate, it limits converting and packing problems typically linked to fluctuating slip properties of the packaging film and prevents efficiency losses during automatic packaging process. This innovative Masterbatch technology reduces the quantity of off-specification and scrapped films and decreases the risk of claims from converters and end-users that makes it a reliable solution for laminated packaging and pouch applications.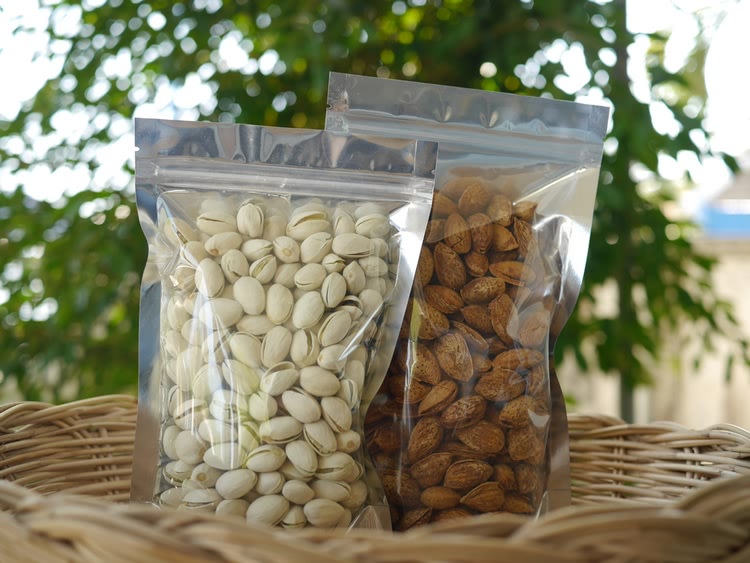 Plasticulture is a growing market with increasing requirements towards higher crops quality and yields to meet the needs of growing population. In order to help satisfy the market needs, Ampacet has developed a range of masterbatches for greenhouse & tunnel applications.
To protect crops from pests and diseases farmers usually apply fumigation pest control. Sulfur evaporators are one of the most commonly-used methods to fumigate greenhouses. But the use of sulfur fumigation leads to a loss of UV stabilizing properties of the greenhouse film. Photo-oxidation of sulfur deposited on the greenhouse film surface can yield acidic species, deactivating light stabilizers (Hindered Amine Light Stabilizer - HALS) and resulting in early degradation of the film and shortening greenhouse shelf life.
Typical greenhouse film containing conventional NOR HALS stabilizers is designed for maximum 3,000 ppm sulfur content and three years, or four seasons, of effectiveness, while the market tends to require greenhouses with longer life-spans and higher pesticide usage, to withstand up to 5,000 ppm sulfur for a duration of more than three years.
Innovative AGRISTAB additive technology fulfills new market requirements for a multi-season greenhouse with highly intensive pesticide usage, beyond the Spanish Committee for Plastics and Agriculture (CEPLA) recommendations. AGRISTAB 372 provides greenhouse film with outstanding resistance to pesticides, allowing usage of up to 5,000 ppm sulfur for a greenhouse that can last for more than three years. AGRISTAB 372  also enables use of lower-gauge greenhouse films in structures and the ability to target typical pesticide usage levels of, for example, 1,500 to 3,000 ppm with lower amounts of stabilization. AGRISTAB 372 does not affect the color of the greenhouse film and offers excellent light transmission and optimized crop yield.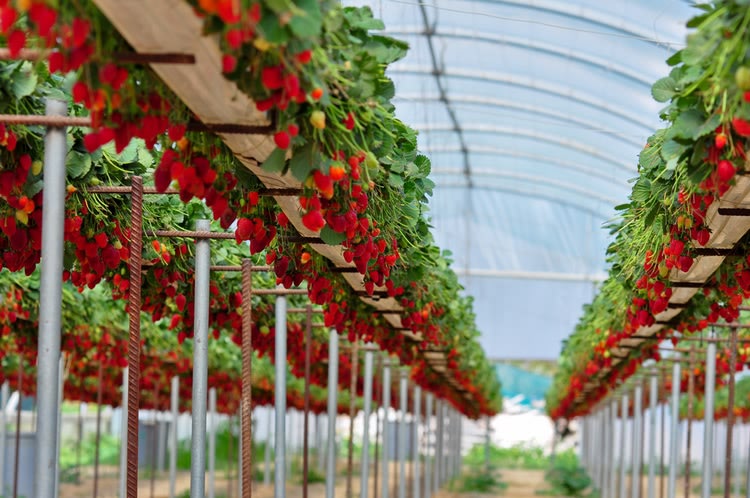 For further information on our product range, please visit us at Interplastica (Moscow, booth B20 in the Hall 1) and our team will show you Ampacet latest innovations in Molding and Film applications. Get more details about Ampacet Color services, including Ampacet PET and surface protection solutions. Discover new cutting-edge additive technologies for agricultural greenhouses, flexible food packaging and industrial applications. Learn more about Ampacet range of sustainable masterbatch solutions that helps reduce, recycle and reuse.
Don't miss this opportunity and book your trip with one of our Sales Representatives to Ampacet Ideation Center where you will journey from an "Idea to a Realisation"!
Source: Ampacet