Global offerings for plastics technology in top form - more than 1500 exhibitors from 34 countries (over 1000 from Germany) have already registered to participate at the 21st Fakuma.
Weight reduction, lightweight engineering, reduced materials consumption, efficient use of resources, production, material and energy efficiency, alternative materials – plastics and the associated processing methods provide conclusive answers again and again to currently significant issues such as these, which will become even more important in the future.
This became especially apparent in the wake of the crisis during 2009 and the beginning of 2010, as a new awareness evolved regarding the use of natural resources and, at the same time, rekindled competitive pressure necessitated new options for value creation. The plastics industry did its homework during and immediately following the crisis, and has thus been able to profit from the rapid upswing which had already begun in the middle of 2010, and continues even today. In order to assure sustainable success in all sectors, manufacturers of plastic processing machines and equipment, as well as raw materials producers, are keeping their noses to the grindstone.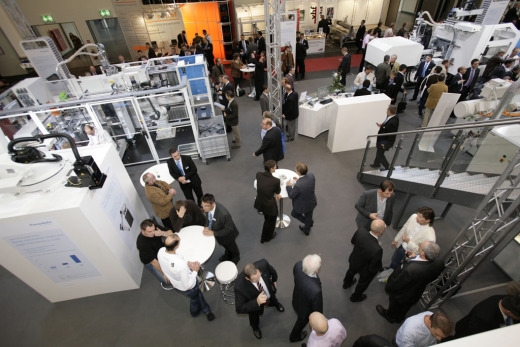 This is made impressively apparent by the exhibitor list for the Fakuma international trade fair for plastics processing, which will take place at its time-tested venue in Friedrichshafen on Lake Constance from the 18th through the 22nd of October, 2011. 1564 exhibitors, of whom precisely 1056 come from Germany, have already made firm bookings for the 21st Fakuma.
According to Fakuma project manager Annemarie Lipp, further bookings are yet to be expected, because there's strong demand above all from overseas (Asia and America) and from Turkey. Although all of the exhibition halls at the ultramodern exhibition centre in Friedrichshafen are fully occupied, a small amount of floor space has been set aside in the east and west entrance foyers to provide innovative new exhibitors with the opportunity of presenting their companies to the international expert visitors at Fakuma.
The theme park for "Plastics in Medical Engineering", promoted for the first time in 2011, can be assigned to this category. On more than 5300 square feet in the west entrance foyer, specialists will exhibit their technologies, processes and solutions for the efficient production of medical products which, as everyone knows, have to be manufactured under special conditions.
Beyond this, an entirely different issue is making its way to the forefront to an ever greater extent, namely efficient recycling of plastics and plastic products, especially in light of the fact that plastics recyclers are expanding their capacity because in the end ever scarcer resources lead to a higher recycling quota and to more reprocessing of used materials, waste and residual materials from production.