New visions - concurrent events
At Chinaplas 2018, visitors not only met nearly 4,000 exhibitors showcasing their advanced products and services, but visitors also were able to participate in a number of exciting concurrent events. These included the "3rd Industry 4.0 Conference", "Tech Talk", "Medical Plastics Connect" and "CMF Inspiration for Design x Innovation". The concurrent events were well-received among visitors and most sessions were fully occupied. Additionally, there were more than 120 global or Asian product launches at Chinaplas 2018, which helped to inspire visitors with the host of new idea from this technology-oriented trade show.
Chinaplas' organizer celebrates 40th birthday
The Adsale Group, organizer of Chinaplas, celebrated its 40th birthday during Chinaplas 2018. At Adsale's 40th Anniversary "Honorable Partner" Awards Presentation Ceremony held on the show's first day, The Adsale Group Chairman Stanley Chu said the company grew along with China's economy.
"Over the past 40 years, Adsale has weathered the struggles of early industries and benefited from the current economic take-off. We have witnessed China's transformation from a 'factory of the world' to a powerhouse of innovations," observed Chu. "In the early years, Chinaplas was organized to introduce overseas technologies and provide a procurement platform for local companies. Now, it is an international hub that facilitates exchanges between suppliers and buyers from all over the world, and provides a platform for the introduction of high-end technologies."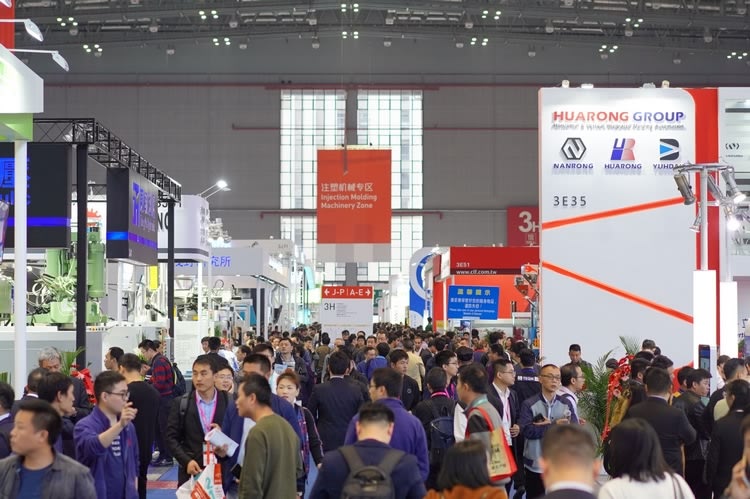 "With many brilliant and glorious years of reform and opening-up laid as groundwork, Chinaplas' scale now, for the first time, exceeds 300,000sq.m. – providing an indicator of the industry's massive demand for new technologies. It's a critical moment in China's economic restructuring and the shift to new growth drivers. We aspire to promote the transformation and upgrading of the industries and sustainable development through the introduction of innovative technologies," continued Chu.
New journey in 2019
Chinaplas 2019 will rotate to Guangzhou, running from May 21- 24, 2019. Stay tuned to explore the new direction of the plastics and rubber industries, together with the Asia's no. 1 trade show - Chinaplas!
About Chinaplas 2018
Chinaplas 2018 was organized by Adsale Exhibition Services Ltd. and Beijing Yazhan Exhibition Services Ltd. and co-organized by China National Light Industry Council - China Plastics Processing Industry Association, China Plastics Machinery Industry Association, Messe Düsseldorf China Ltd., the Plastic Trade Association of Shanghai. The event is also supported by various plastics and rubber associations in China and abroad.
First introduced in 1983, Chinaplas has been approved by UFI (The Global Association of the Exhibition Industry) since 2006. Chinaplas is exclusively sponsored by the Europe's Association for Plastics and Rubber Machinery Manufacturers (EUROMAP) in China for the 29th time. Chinaplas is currently Asia's No. 1 plastics and rubber trade fair.
Source: Adsale Group