Adhesives for functional medical plasters and advanced patches
Henkel will also be presenting its new hydrocolloid hotmelt pressure sensitive adhesive (PSA). This innovation targets the fast-growing market of functional medical plasters and advanced patches for use in applications such as advanced wound dressings, acne treatment and ostomy care. Apart from its outstanding balance of adhesion and peel strength, its hydrocolloid formulation delivers excellent moisture retention from the wound to the adhesive, good breathability and enhanced wearing comfort.
"This key innovation was created with consumers in mind and answers the demand for bandages and patches that minimize scarring while offering high water absorbency and protection from infection," says Richard Wang, Business Head of Henkel's Tapes and Labels business in Asia-Pacific.
In addition, Henkel will present its portfolio of PSAs custom designed for a broad range of wound plasters and electrode/health patches. Certified to ISO 10993, these solvent acrylic products are characterized by good breathability and show excellent adhesion on sensitive skin with gentle and residue-free removal.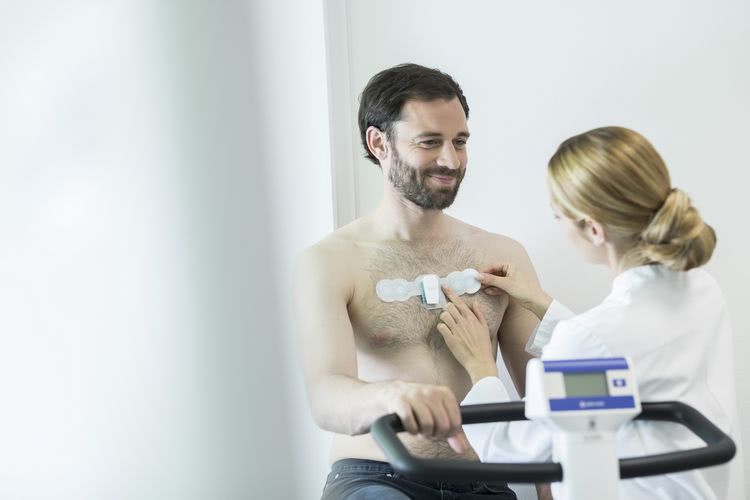 Electrodes are designed to measure electrical impulses within the body that can be used to aid in the diagnosis of a variety of medical conditions. Henkel offers a full range of pressure sensitive adhesive solutions as well as electrode technology for such applications.
Holistic material solutions for next-gen smart health devices
Complementing its wide portfolio of adhesives for healthcare, Henkel will also showcase a number of comprehensive material sets enabling next-generation smart health devices, such as disposable moisture sensors for incontinence management and comfortable on-body health patches for real-time wireless patient monitoring using novel dry-electrode materials. The product range includes Loctite conductive sensing inks, skin-compatible PSAs, protective coatings and low-pressure molding materials, all designed for high speed, cost-efficient manufacturing processes.
Henkel's adhesive and market specialists will be available to discuss the potential and benefits of the company's innovative new product offering for enhanced productivity and smart functionality in healthcare at Booth G05 in Hall 8b.
Source: Henkel