Naberezhnye Chelny is the capital of machinery manufacturing of the Republic of Tatarstan. At a conference organized by R&P Polyplastic, the company not only presented the latest solutions for the auto industry but also discussed the fundamental trends of the industry.
Among the guests were the largest regional partners of R&P Polyplastic including PJSC KAMAZ, JSC Technotron, JSC Kopir and others.
The automobile project executive of R&P Polyplastic Irina Pianih told the participants about current requirements to polymer compound materials from auto manufacturers. Producers of automotive components pay particular attention to strength characteristics of exterior and interior plastics. According to these requirements, Research and Development Centre of R&P Polyplastic developed materials with improved balance rigidity and impact strength based on polypropylene. They are already offered to consumers.
One of the most interesting technical presentations during the conference was a presentation by Head of Technical Support Department Stanislav Zubkov. The speaker told about optimizing extrusion-molding parameters during the manufacturing process of polymer compound materials for auto industry. "The process of extrusion molding is influenced by many factors. Quality of the final product is largely determined on the stage of material development, design of parts and moulds and planning of technological processes. R&P Polyplastic provides support to customers on all manufacturing stages which contributes to achieving high quality indicators of final products," said Stanislav Zubkov.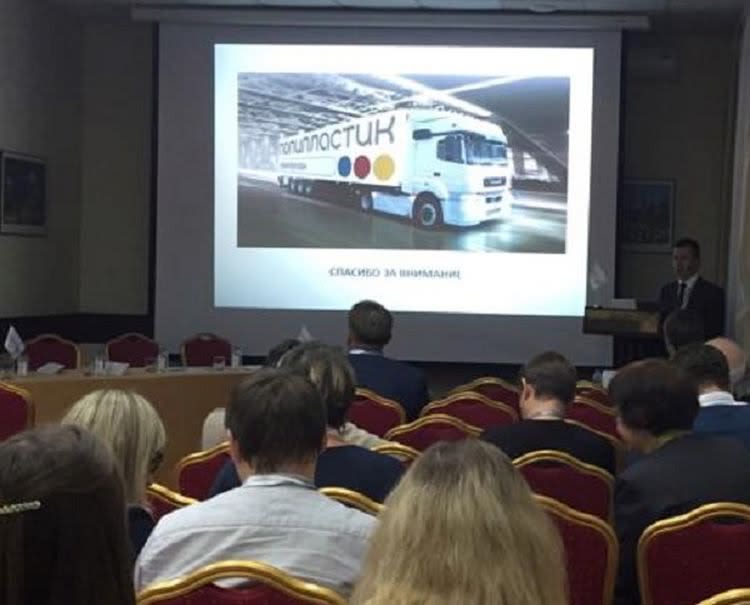 Head of Research and Development Mikhail Katsevman focused on the main reasons of quality problems and ways of addressing them. The speaker noted that most defects occur due to deficiencies during the process of concept development and selection of materials as well as lack of control over basic principles of material engineering. "Specialist often face quality problems which are revealed at the production level or at the stage of use of the final product. In order to quickly identify and exclude the cause of unsatisfactory quality accurate physical-chemical analysis of polymer materials is required," reported Mikhail Katsevman.
Participants of the conference underlined the relevance of the reports and thanked the organizers. R&P Polyplastic plans to hold similar conferences in various towns around Russia.
Source: R&P Polyplastic