While sustainability and the circular economy may be grabbing most of the headlines these days in the plastics and rubber industries, the quiet shift toward digitalization may be just as monumental a trend in those sectors.
The adoption of digital tools and strategies from Industry 4.0, the Internet of Things, and additive manufacturing to augmented reality, and blockchain technology - promises to reshape the industry as dramatically as anything we have seen in recent years. Additionally, quality management, analytics, mobile apps, and real-time monitoring are proving to be pivotal technologies helping to enable faster growth. 
Take, for example, the KraussMaffei Group. The German machinery giant has formed a new Digital & Service Solutions unit. CEO Dr. Frank Stieler stated: "In close collaboration with our customers, we are deepening our existing offerings such as in predictive maintenance and are establishing new offerings around platform-based analytics." The aim is to help customers across all segments benefit from digital services related to individual data analytics, platform-based machine controlling, connectivity, and new "plug-and-play" offerings, while also helping them to control their machines remotely from anywhere in the world.
U.S. machinery maker Milacron Holdings Corp., meanwhile, recently announced it is tripling its workforce for its digital solutions business, called M-Powered.  Working with ei3 Corp., that unit connects Milacron equipment to the cloud, linking customers to a full range of services such as remote monitoring of its equipment, troubleshooting and predictive maintenance. The ei3 predictive maintenance system currently works with Milacron's hydraulic pumps, heater bands and extruder screws.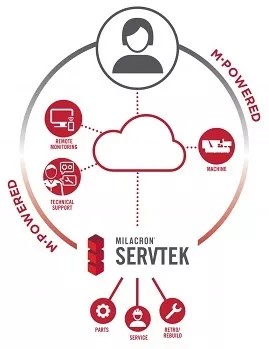 Another major machinery maker, Arburg GmbH & Co. KG, is expanding internationally the digitalization strategy it calls arburgXworld. The company recently announced the previously German-only portal is now available in 18 languages. Customers can configure machines online and buy both presses and aftermarket parts on the site. ArburgXworld also includes various apps that can assist users with material processing and predictive maintenance at the screw, simulate the machine controller, analyze and remedy faults and downtime issues, and other such tools.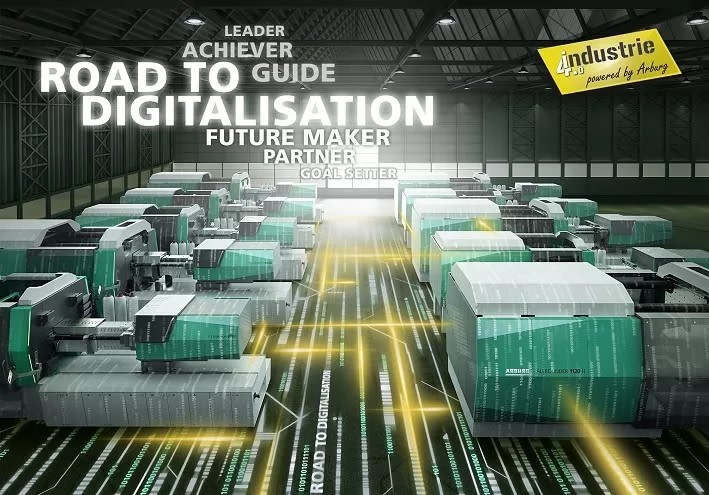 Austrian machinery maker Engel Group also is leveraging digital technology in various ways to optimize the molding process. The company, together with 24 other mostly German and Austrian partners such as Borealis, Covestro and Erema -- recently opened the Linz Institute of Technology (LIT) Factory at a university in Linz, Austria. The 1,480-square-meter LIT Factory "aims to leverage the potential of digitization alongside the value chain of materials ranging from product development and tool-making to production and ecologically recycling plastic." In the long run, it says, the LIT Factory wants to become an internationally visible flagship for polymer processing and digitization.
Wittmann Battenfeld GmbH, meanwhile, is busy developing intelligent machines that adjust themselves using adaptive algorithms. 
Still, it's not just injection molding that is benefiting from digital technologies. Canadian polyolefins producer Nova Chemicals Corp.-- which shares common ownership with Borouge and Borealis Group -- recently added more modules to its web-based software program called Bonfire, which enables film designers to "virtually" build complex multilayer film structures (up to 11 layers), then predicts their performance properties. The tool, Nova says, can help to reduce the number of physical trials, saving both time and money. 
Nova Chemicals' Bonfire software program enables film designers to "virtually" build complex multilayer film structures.
Nova Chemicals' Bonfire software program enables film designers to "virtually" build complex multilayer film structures.
Italian plastics and packaging machine maker SACMI Imola S.C. also has updated its patented computer vision software, CVS3000, which applies artificial intelligence and deep learning to perform tasks that the firm claims "previously proved to be impossible or, at least, very challenging with traditional algorithms."
Additive manufacturing is perhaps the digital manufacturing technology garnering the most attention these days, as sophisticated 3D printers and software systems are enabling the production of incredibly complex polymeric and metal components, while significantly reducing the material waste commonly associated with subtractive technologies. 3D equipment suppliers such as Stratasys, HP Inc. and Carbon are offering manufacturing options that often complement traditional plastic molding techniques, and allow cost-effective production of low- or medium-volume parts. 
Italy's SACMI Imola is leveraging artificial intelligence in its latest computer vision software.
In a recent development, some companies are leveraging blockchain technology to aid with supply-chain traceability and circularity. Belgium-based Domo Chemicals announced recently it has joined with German advanced materials producer Covestro AG and with Circularise, a Netherlands-based tech innovator, in a new, collaborative effort it's calling the Circularise Plastics project. It aims to use blockchain technology to set up an open standard for sustainability and transparency within this field.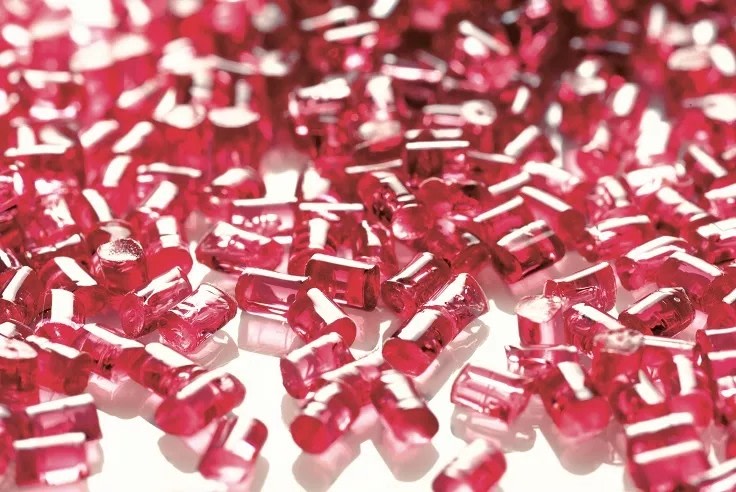 Domo Chemicals, Covestro and Circularise are partnering to bring blockchain technology to help ensure transparency throughout the resin supply chain.
Meantime, others are beginning to use augmented or virtual reality tools to assist in such matters as worker training, machine maintenance, and product design. Sophisticated software today also can help brand owners and manufacturers with precise color selection and color matching for their molded or painted components. And primary and auxiliary equipment makers industrywide increasingly are connecting their factory-floor equipment to the cloud, to enable faster, more reliable monitoring and execution across their entire network.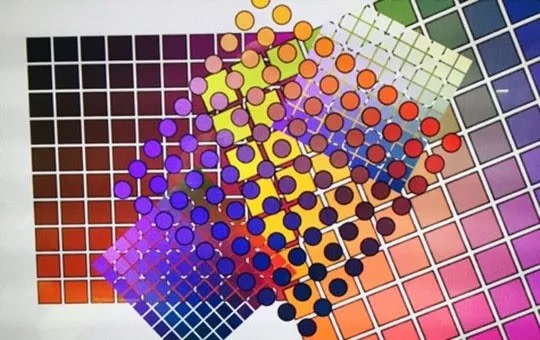 Tennessee compounder Techmer PM LLC has developed a proprietary, digital color-selection and color-matching system it calls TechmerVision.
It's clear that plastics manufacturing is increasingly becoming a digitally driven business, with huge potential benefits for those who wisely embrace the available technologies. Visitors can learn more about these options first-hand at Chinaplas 2020 in the National Exhibition and Convention Center, in Hongqiao, Shanghai, PR China on April 21-24, 2020. 
This iconic industry event is expected to present 340,000 square meters of exhibition space, bring together 3,900+ global exhibitors and 180,000+ visitors, to join hands to overcome the challenges, and together create a prosperous future.
For more information about Chinaplas 2020 and pre-registration, please visit the official show website at www.ChinaplasOnline.com." target="_blank">www.ChinaplasOnline.com.