Society is changing. While the average age of the population is falling in many countries of Africa and Asia, people in the Western industrialised nations are growing older. In addition, the pace of life is increasing all over the world. This is why consumers are increasingly demanding product packages permitting efficient handling – a challenge for industry.
Many people love sausages. And, from to time, they also love to eat them with their fingers. At the same time, Frankfurters and Vienna sausages are not exactly typical snacks for people on the go. In most cases, they come swimming in a watery broth or are welded several at a time in large packages.
The German sausage and ham specialist Rügenwalder Mühle now has the solution for snack-lovers. As of this October, it is selling its "Mühlen Würstchen" sausages in a transparent, resealable plastic jar. This way, it claims, the six little Knackwurst sausages can be simply taken out, staying guaranteed fresh to the last bite. "People's eating habits have now changed fundamentally," says Rügenwalder marketing head Godo Röben. "The traditional three meals a day have now been superseded by several small and often speedy snacks."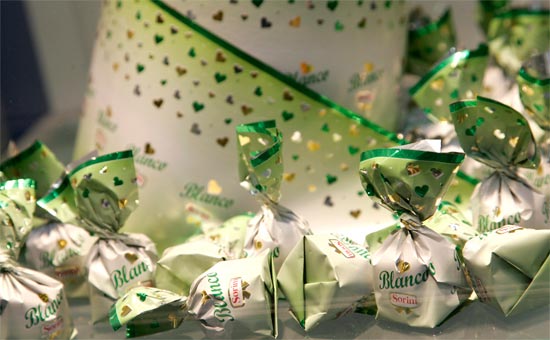 There's a current strong trend towards convenience products like Mühlen Würstchen. Packages no longer have just their protective, transport and storage functions, but a functional extra benefit as well. "Straightforward handling of the product package is becoming more and more important for consumers," explains Hilka Bergmann, Head of Packaging Research at the Cologne retail trade consultants EHI Retail Institute.
Such convenience features as easy opening, resealability and portioning aids are thus becoming increasingly prominent in package design. Another approach is foods that can go straight into the microwave in their packaged state and thus simplify cooking. Packages with novel plastic laminates that extend a product's best-before date also belong in this category.
The unforgiving elderly
The demand for products with added value is being driven by demographic change. In the Western industrialised nations, the ranks of the over-60s continue to swell. And they have greater difficulty reading graphics and texts on packages and opening them freehand.
According to a study by the German working party of organisations for the elderly (BAGSO), older people have a particularly tough time with products welded in plastic – the tear tabs are often difficult to find and it takes a lot of effort to open the packages. This is why the elderly prefer easily recognisable and straightforward opening methods.
At the same time, people's lifestyles are changing. All over the world, people are taking less time for meals, and snacks between meals and a quick espresso from the coffee pad machine are very popular. A big hit, for instance, is chilled food, i.e. products like smoothies, antipasti and delicatessen salads, prepared fresh and in most cases kitchen-ready.