The chilled food trend has its origins in the USA and crossed over to Europe a few years back. For industry, this is associated with a further challenge. The consumers of chilled foods are also often health-conscious and attach importance to naturalness, purity, freshness and tradition. Bergmann knows that modern consumers want products that look hand-made and as if packaged fresh at the counter.
Industry cannot ignore the needs of older, working and health-conscious people. Anyone who disregards convenience and whose products don't stand out from the crowd with an attractive appearance and high functionality will soon be out of the running on the highly competitive international market.
In Germany alone, the convenience market, according to figures of the Munich market researchers USP market intelligence, comprises 560,000 points of sale and now has a sales potential of about EUR 30 billion – with an upward trend. "Convenience features have become important to very important for two thirds of consumers," says USP analyst Katrin Waller. A particularly striking fact is that the elderly respond extremely unforgivingly if they can't cope with a package. 34 per cent buy a different product from then on, says the German BAGSO study.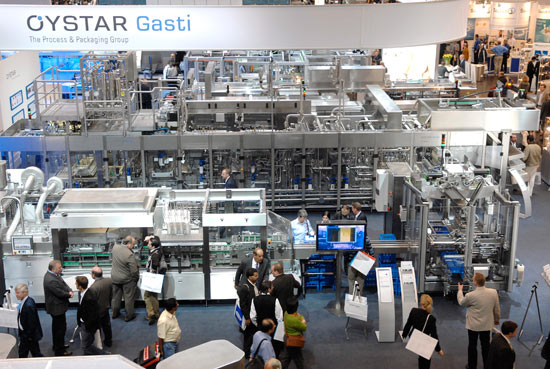 Competition for the classical can
In the battle for market shares, product manufacturers are therefore resorting increasingly to packages that communicate comfort and convenience to the consumer. In doing so, they rely on the creativity and expertise of package manufacturers and their suppliers. Rügenwalder, for instance, uses special plastic jars from the German Weidenhammer Packaging Group for its Mühlen Würstchen. In other food segments as well, the specialist in composite cans and plastic packages has thrown down the gauntlet to classical can packaging.
"Instead of tinplate or glass, it's plastic's turn on supermarket shelves," declares company boss Ralf Weidenhammer. For instance, the patented PermaSafe plastics solution securely packages sterilised and pasteurised foods while being much easier to handle and lighter than conventional ring-pull cans. The simple handling is made possible by an easily removed peel film and a lid for resealing. Product manufacturers have complete faith in this innovation.
The German company Müller's Hausmacher Wurst was the first customer to go for PermaSafe, and further products are already in the pipeline. All the same, notwithstanding Weidenhammer's plastic offensive, the classical can still has a strong future in the marketplace. Because of its good sealing characteristics and robustness, many product manufacturers continue to rely on this packaging solution with its decades of proven performance.
Another big topic for the Weidenhammer Packaging Group is the further development of the conventional composite can. At interpack 2011, the world's leading event for the packaging industry, Weidenhammer will be presenting a composite can with a peel-off top from 12-18 May 2011. Providing an extra-tight seal, it is suitable for such oxygen-sensitive foods as milk powder.
At the German company Wipak Walsrode, a subsidiary of the Finnish Wipak Group, there is also a focus on innovation in film production and processing. Along with high-grade barrier films, their hallmark is natural-seeming packages with a so-called crumpled look. "'Back to nature' is the motto of many manufacturers and retail chains who want to emphasize the high quality ideals of their products by means of packages made of paper compounds," says spokeswoman Astrid Reinke.