APPE has invested €10m in increasing capacity at its PET recycling plant in Beaune, France, by 40%.
The dedicated PET plant will now have an annual output of 35,000 tonnes of material, produced from 46,000 tonnes of post-consumer PET.
The company has installed a new wash line, which it claims is the biggest single washing line in Europe, and an additional extruder to turn washed flakes into recycled pellets.
"With raw material prices increasing and the political agenda across Europe promoting sustainability, demand for recycled PET continues to grow, outstripping current levels of supply which is why the latest expansion at Beaune is such an important development " Frédéric Blanchard, plant manager at Beaune, said in a statement.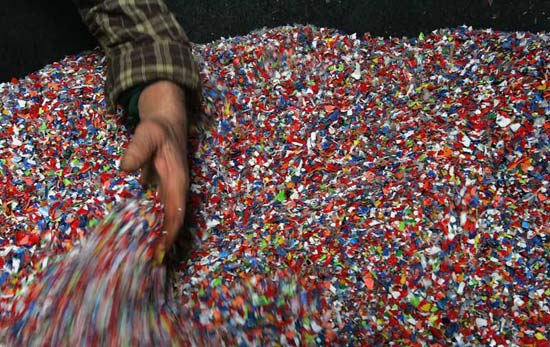 Some 28,000 tonnes of the material produced at the plant is SuperCycle, a food grade resin produced via a solid state polymerisation (SSP) process. The company also manufactuers Nu-Cycle, a lower-grade material suitable for non-food applications such as bottles for household cleaning products.
As for sourcing, the majority (65%) of the post-consumer PET used at the Baume recycling plant comes from France. 15% comes from Belgium, 10% from Germany and 7% from Italy.