Moisture Meter Manager is one of the four technologies that creates EUREKA PLUS, the revolutionary drying system realized by Moretto to consistently reduce energy consumption and to improve performance in drying systems.
Eureka Plus is known to be "the most advanced low consumption drying system available on the market". It has already become a standard in mature markets, such as the United States, which are not satisfied with the performance of traditional systems but aim at true efficiency 4.0.
Eureka Plus combines four of Moretto's patented technologies:
Moisture Meter Manager, a revolutionary in-line polymer moisture measuring system and automatic management of the drying process based on the real need of the polymer;
X MAX, a high performance, multi-bed dryer with consistant dewpoint;
Flowmatik, a dynamic airflow management device;
OTX, drying hoppers with superior mass flow drying characteristics.
For the treatment of small quantities of technical polymers the OTX hopper can be combined with the compact X-Comb mini-dryer, for a customized drying totally adaptable to the various needs. At Plast, Moretto will also showcase the mini dryers (Dry Air e X Dry Air) and the DS MOULD DRYER, designed to prevent the formation of condensation in the molding area.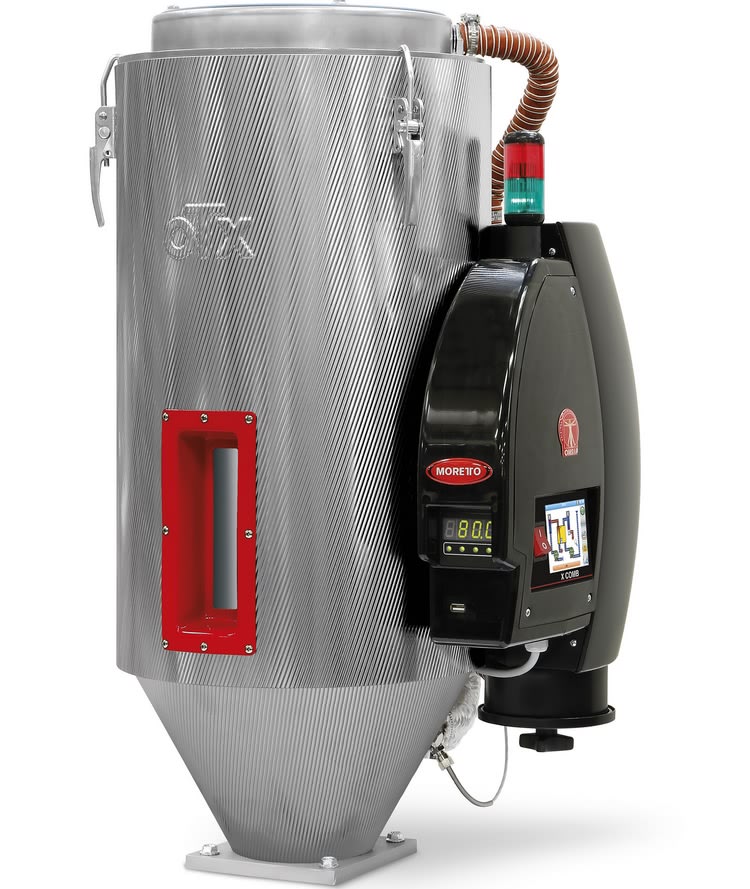 Cooling is also a very energetic process for which Moretto developed new solutions that can respond adequately to the needs of the sector: maximum performance, constant service, minimum consumption. X Cooler is the innovative modular refrigeration system, capable of connecting up to 6 units, creating highly efficient systems with cooling capacity up to 900 kW.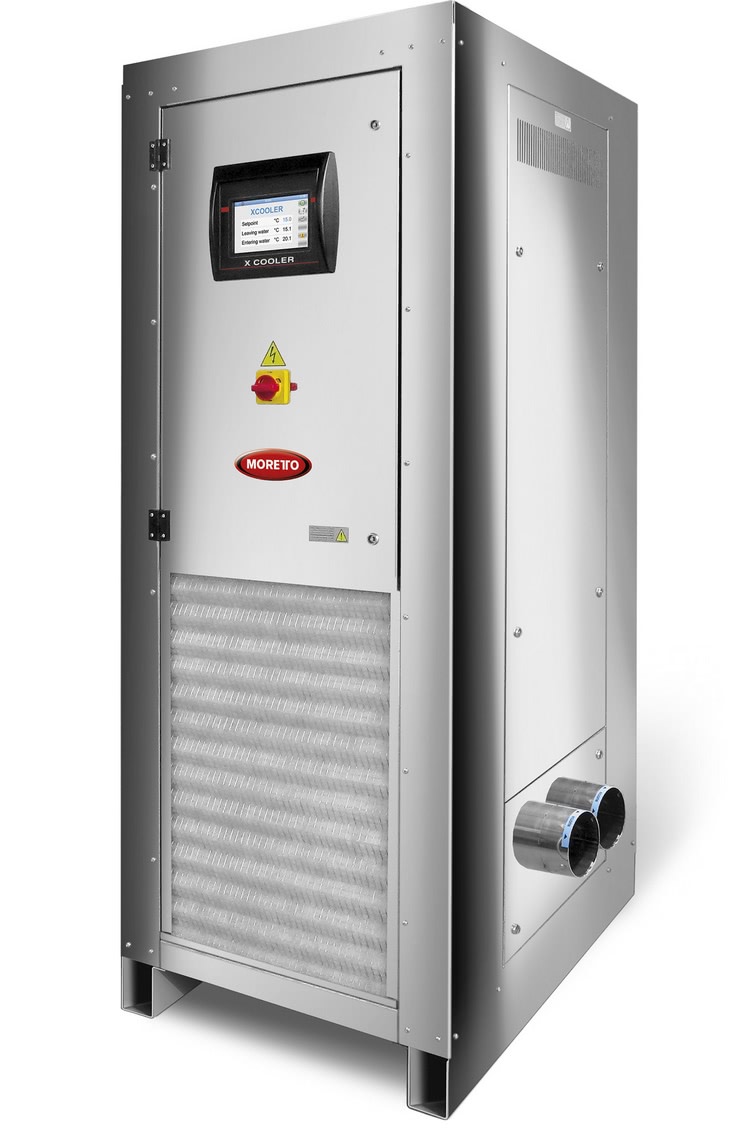 Particularly attention is also focusing on dosing, another essential phase which guarantees stability in both injection and extrusion processes. GRAMIXO the continuous loss-in-weight batch blender specifically developed for blown film is, with Gravix a real solution for DOSING 4.0: these machines are designed not only to dosing with an extreme precision (0,01%), but to exchange data in a networked environment, manage machine parameters remotely, run production, consumption, and costs statistics.