Multi-ReUse Project: Lewabrane in end-of-pipe solutions
The research project on "Modular Treatment and Monitoring in Wastewater Recycling (Multi-ReUse)" was launched in 2016 with funding from the German Federal Ministry of Education and Research (BMBF). This project aims to develop and improve processes for the economical use of wastewater. Against this backdrop, the Oldenburgisch-Ostfriesische Wasserverband (OOWV Water Management Association) joined forces with research partners – IWW Zentrum Wasser GmbH and the Biofilm Center at Duisburg-Essen University (UDE) – and equipment companies – inge GmbH, IAB Ionenaustauscher GmbH Bitterfeld (a wholly owned LANXESS subsidiary) and De.EnCon GmbH – to develop flexible processes for producing defined water qualities and volumes. To achieve its goals, the consortium is using innovative processing combinations and new developments in the field of membrane technology. At the same time, fast and reliable methods are being developed for process control and for monitoring the quality of hygiene-relevant parameters.
The results are being implemented at the Nordenham water treatment plant in Lower Saxony in collaboration with the OOWV. This pilot facility is due to go into operation in July 2017. It incorporates membrane elements from LANXESS, including the new ULP products. "We are studying the fouling and rejection behavior of our membrane elements in long-term practical trials," explains Scheffler.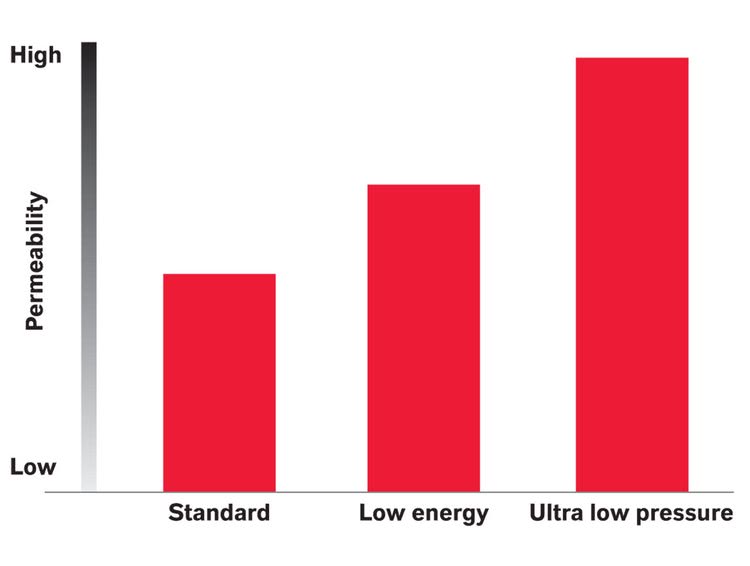 Drinking water plants often process large quantities of source water daily. A membrane with a high flux or water permeability is desirable for CapEx considerations. The graph shows the permeability of the new series Lewabrane RO ULP (ultra low pressure) of specialty chemicals company Lanxess in comparison to standard brackish water (Lewabrane BW) and low energy (Lewabrane LE) elements. Photo: Lanxess AG
Source: Lanxess AG