Plastech publishes an interview with Manfred Geiss, Managing Director of Geiss AG. The Geiss company offers worldwide equipment for thermoforming and processing of plastics from one single source and is one of the leaders in the thermoforming market.
Could you please present your company Geiss AG.
World-wide, we are the only specialist to offer complete solutions for plastics processing. Our line includes design and manufacture of thermoforming machines, CNC trimming centres and tool manufacturing and prototyping for vacuum forming. True to our logo "one step ahead" we solve tomorrow's tasks today. This claim is substantiated by numerous technological developments and patents. Backed up by highly qualified and committed staff we are consistently making headway. A rate of 75 % of company trained personnel and high proportion of engineers well above average, speaks for itself. Our view is that innovation needs people with outstanding technical know-how – and with vision!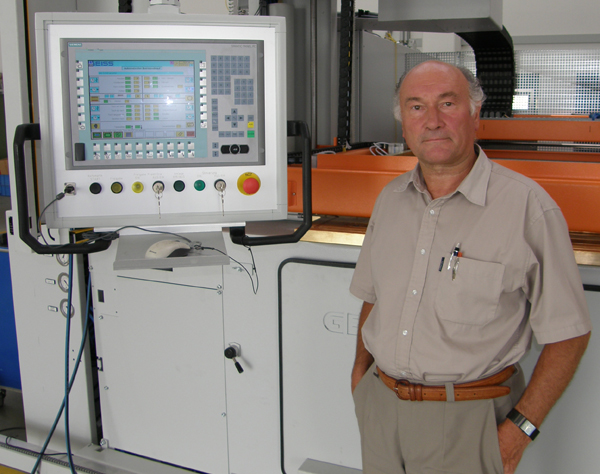 What specifically can you offer user of Geiss equipment?
You can rely on our know-how: We can provide customised solutions via advisory meetings, by specification of the technical requirements as well as an investment analysis. We can submit quotations for machines fast and comprehensively in various sizes and options: the parametric design makes it possible to build virtually any size. Halogen heating elements, stepless window plate and clamp frame systems and CNC machining centres for state-of-the-art mould manufacturing complement our flexibility. Development, high performance CAD systems,the in-house pattern and mould manufacturing for vacuum forming and our CNC trimming machines - backed by Computer Integrated Manufacturing – can meet customers' requirements We use 3- and 5-axes milling machines, laser cutting machines, welding robots and state-of-the-art production equipment, and our level of performance is constantly being further developed and optimised. Geiss quality is the "Benchmark" in this industry and we intend to keep it this way to stay "one step ahead" of the competition.
Maschinenfabrik Georg Geiss was established 61 years ago. What was the beginning and why Mr. Georg Geiss chose this branch?
My father started as pattern maker. After the war many machines and factories were demounted and the need for casting patterns was known by my father. During his business he came in contact to the very first thermoformers who tried to manufacture refrigerator liners in thermoplastics. My father made the moulds for them. After several years – in 1962 – he started to make his own machine
When you look into the past which event in Geiss history was the most important?
Most important was the year 1994 when we invented the motorized clamping frame, the window plate, the S7 control, the halogen heater and we understood that by now we were the global leader.
Geiss company develop consequently technology of thermoforming. What is the biggest success in this field?
The biggest success was – and still is – the development of Parametric. This program designs automatically any of our machines in any variant without any manual influence. The customer does not get a prototype but an automatically designed, faultless variant.