The recycling of plastic is an important and very topical subject. Even in this area, Moretto continues to develop customized solutions for the recycling of PET. At Plast, Moretto presented a new series of MPK crystallizers. They are absolutely necessary machines in this sector where R-PET and direct regrind, which is the scale coming from bottle granulation, are materials that need dedicated processes and system specifications.
Mowis 3, new 4.0 solutions
The company proceeds on a precise business strategy aimed at the future and continuous investment in technology, automation, research and skilled staff, with a view of the 4.0 criteria.
A 4.0 approach is mainly required by sectors such as automotive, medical and packaging, which require major technological standards and where Moretto records his best performance.
At Plast 2018, Moretto presented a preview of Mowis 3, the brand's new integrated supervision and management 4.0 system. Inside Moretto's booth a real "control space" was recreated. With the support of a technical staff visitors were instructed about the functionalities and extreme customization of this new system of supervision and integrated management.
Be Tomorrow
The Green Factor, which has always accompanied Moretto activities, evolves today into a new project called Be Tomorrow. Be Tomorrow is a renewed commitment of all of us who undertake more and more activities that involve the company and the whole supply chain towards eco-responsible attitudes and processes, towards research and continuous real innovation aimed at reducing electricity consumption, recycling and bio-plastics. A long-term project oriented to safeguard the world of tomorrow, that of our children.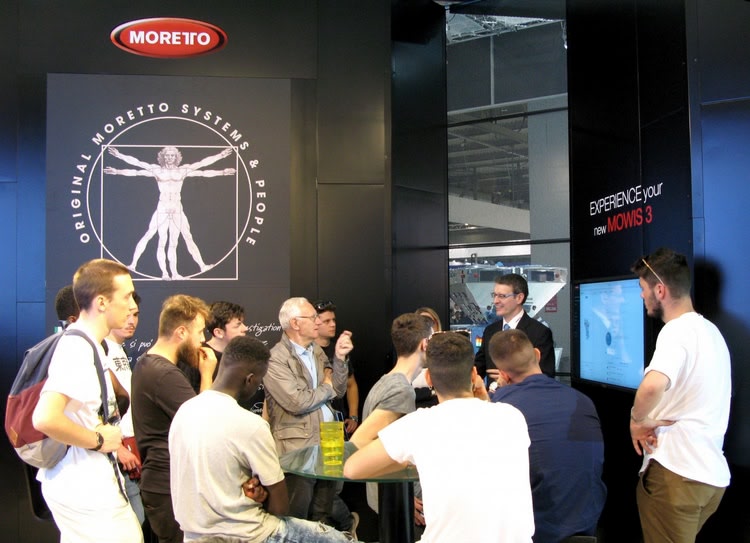 Source: Moretto S.p.A.