According to the organizer, a large number of end user associations, key buyers and trade media have showed their keen interest in organizing delegation to visit CHINAPLAS 2012, including Shanghai Plastics Industry Association, Ningbo Plastics Industry Association, Shantou Plastics Industry Association, Suzhou Plastics Industry Association, Hunan Plastics Industry Association, XinJiang Plastics Industry Association, Yunan Plastics Industry Association, China Electronics Chamber of Commerce, Suzhou Integrated Circuit Industry Association, Danyang Automobile Component Industry Association, Medical Plastic Professional Committee of China Plastic Processing Industrial Association, Wuxi Die & Mould Industry Association, Cixi Mould Association, etc.
Meanwhile, a number of overseas trade associations from Egypt, India, Jordan, Philippines, UK, Ukraine and Vietnam have also expressed their interests in organizing buyer groups. Such strong response greatly reveals that CHINAPLAS 2012 has been well recognized by the industry and supported by numerous trade associations over the world.
As the exhibition scale is ever expanding together with the number of overseas visitors, the organizer has actively cooperated with many travel agencies from all over the world as stragetic partners, including Algeria, Brazil, Canada, Colombia, Finland, India, Indonesia, Iran, Korea, New Zealand, Philippines, Russia, Taiwan, Turkey, USA, UK and Vietnam, to promote CHINAPLAS 2012 and provide all around transport and hotel services for overseas exhibitors and visitors.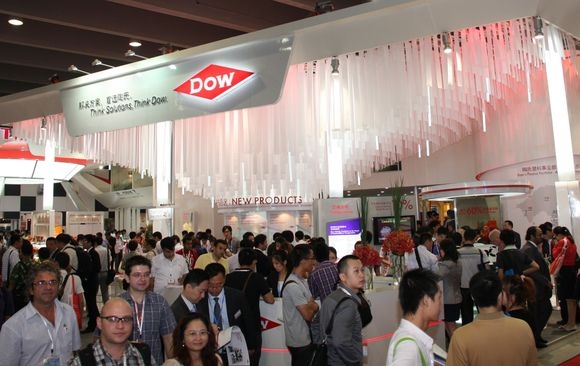 Till now, travel agents from Brazil, India, Indonesia, Turkey, etc., have already confirmed to organize delegation to visit the show. Overseas visitors from over 120 countries or regions have already pre-registered online, with the top 10 countries or regions being India, Taiwan, Pakistan, Indonesia, Hong Kong, Malaysia, Iran, US, the Philippines and Brazil.
A number of famous leading enterprises, e.g. Hangzhou Wahaha, Philips, Tyco Electronics, BYD, Qingdao Hongda, Panasonic, Inner Mongolia Yili, BMW, Rexam, Honda, 3M, Parker Hannifin, Mitsui Plastics, Schneider Electric, Mitsubishi, have already registered to visit this international industry event.
The total exhibition area is expected to hit a new record high of 200,000 sqm. Over 2,600 exhibitors from 35 countries and regions together with 13 country/region pavilions from Austria, Canada, France, Germany, Italy, Japan, Korea, PR China, Taiwan, Thailand, Turkey, UK and USA will gather under the same roof to showcase their diversified chemicals and raw materials and over 2,500 sets of machines.
A number of prestigious enterprises have already confirmed their large exhibition areas. They include chemicals & raw materials suppliers like Du Pont, SABIC, Borouge, BASF, Bayer, Dow, ExxonMobil, LANXESS, etc; machinery suppliers like Haitian, Chen Hsong, Husky, Borch, SHI, EDI, Fangli, Liansu, Jwell, Jinhai, Dailian Totani, Demark, Akei, Matsui, Kawata, Wu Xi Yang Ming, Tongyu, Zerma, Avian, Conair, and mould and die suppliers like Mold-Masters, Yudo, etc.
Through this platform, every exhibitor will unveil its latest research and development achievements ranging from new materials, processing technologies to final applications.