Braskem SA from Brazil, the leading resin producer in the Americas has udertaken an important step in the polypropylene market and will pay $323 million for the acquisition of the Polypropylene Business from The Dow Chemical Company.
This transaction strengthens the company's position as an American leader in the PP market and contains four manufacturing plants: two in the U.S. and two in Europe, in Germany. Thanks to the plants located in Texas, in Freeport and Seadrift Braskem's polopropylene capacity will incease by 50% in the region. In conjunction with the German plants the anual production capacity will reach 2.3 billion pounds.
"The acquisition of Dow's assets consolidates our leadership in polypropylene in the U.S., the largest thermoplastic resins market, and it also enhances our current position in Europe, an important market for our biopolymers strategy," said Braskem's CEO Carlos Fadigas.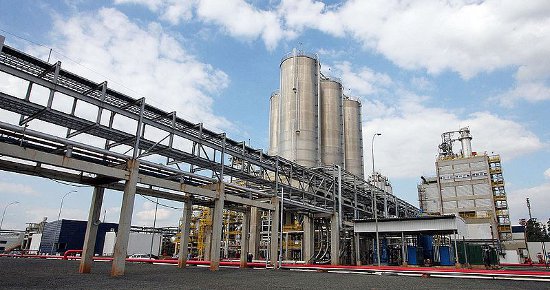 Photo:Stopgo
"In addition, as our 2nd acquisition in the U.S., this transaction will enable Braskem to capture approximately US$140 million in synergies (net present value) through a more diversified portfolio, a more leveraged fixed cost base and working capital, logistics and supply optimization," he added.
The other party of the acquisition, Dow continues to strive a new business opportunities. This is the third strategic move undertaken in a short period of time. On July 19th the company announced a new joint venture with Japanese Mitsui & Co. Ltd. to build a new sugar cane-to ethanol plant in Brazil. On July 21st another announcement, this time the company is planning to build together with Saudi Aramco Inc a plastics and chemicals plant worth $20 billion.
The deal between Braskem and Dow is expected to close by the end of the third quarter, pending regulatory approvals. Although the environment is not favourable, North American polypropylene market has recorded a significant drop in the market demand this year due to a double-digit price increase.
Buying Dow is the next move after Sunoco Inc. acqusition worth $350 million which took place last year and has initated the company operation in the U.S. PP market.This shows that Braskem's strategy to become the world leader by 2020 is implemented.