The machine will also be equipped with the Wittmann Battenfeld software packages HiQ-Flow, HiQ-Melt and HiQ-Metering, whose functionalities will be shown at the Fakuma. HiQ-Flow is a material viscosity-controlled injection control system, which compensates the effect of temperature and batch influences on material viscosity and thus ensures reliable, consistent good quality of the injection-molded parts. HiQ-Melt is a method of monitoring material quality, which enables easy detection of deviations in material quality by measuring the energy consumed in the plasticizing process. HiQ-Metering designates active closing of the check valve to ensure that precisely the necessary quantity of material is injected with every shot to achieve extreme consistency in part weights. Moreover, this machine is also equipped with the CMS condition monitoring system from Wittmann Battenfeld.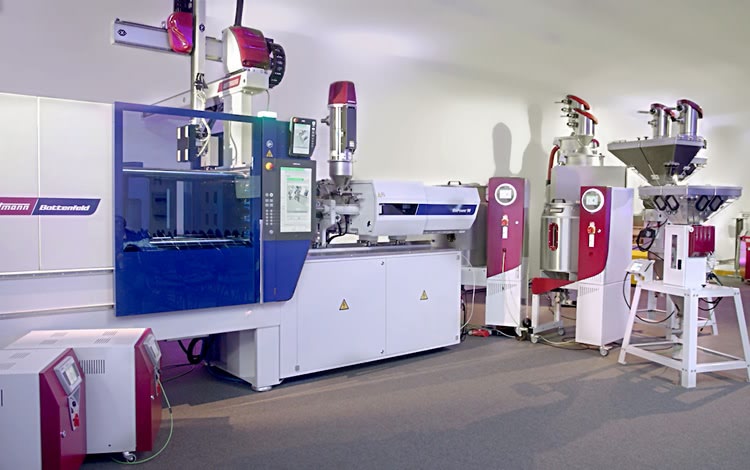 EcoPower-90-Demozelle
Information and counseling at the Wittmann 4.0 expert corner and at the service center
At hourly intervals, presentations will be held to provide visitors to the Fakuma with detailed information about integration, HiQ-software packages and the CMS machine condition monitoring system.
The Wittmann Battenfeld service center will also offer advice concerning the MES solutions provided by Wittmann Battenfeld, as well as web and remote servicing and process technology issues.
At the expert corner for plasticizing units, the latest solutions for screws and check valves will be shown, demonstrating their advantages to trade visitors. Here, customized solutions can also be discussed with the relevant experts.
Source: Wittmann Group