At its plant in Vaerloese, Gerresheimer set up state-of-the-art clean-room production facilities which now manufacture the desiccant closures completely in one continuous process with fully automated control and monitoring. For the international tablet market this development is a so-far unique advance. In the view of experts it is likely to establish itself eventually as a new standard across a wide front. Efforts by individual competitors to copy the integrated concept have in the meantime become evident, they say.
Gerresheimer realises its closure concept in two patient-oriented variants which are also tamper-evident, namely the Duma Twist-Off Cap and the Duma HandyCap with a simple press-on action.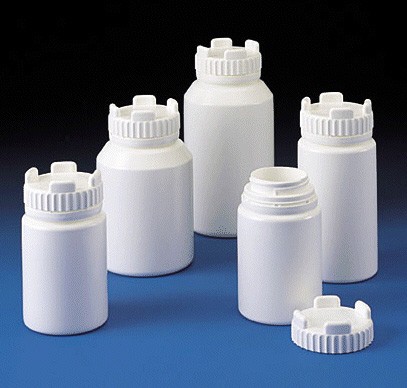 The concept convinced the German Packaging Award jury particularly because of the new safety dimensions thereby achieved, but also won points for economy, shortening of bureaucratic registration procedures and the exemplary quality of design for the filling process as well as for end users.
The German Packaging Award, for which applications are invited internationally, is seen as the "Oscar" for the industry and enjoys a high level of worldwide regard. This year the coveted award was made for the thirtieth time. The initiator and annual organiser is the German Packaging Institute, which in this way seeks - across all market segments - to nurture meaningful innovations and stimulate sophisticated developments in the industry. A total of around 300 participants in five categories competed for the 2007 trophy. The keenly awaited announcement was a highpoint at the start of the international FachPack trade fair.
This is not the first time that Gerresheimer as a pharma specialist has been crowned with success for innovative developments in high-calibre contests. Just last year its Rigid Needle Shield - providing protection of the needle and also protection against injury from syringes - first of all won the German Packaging Award and then, to crown it all, the WorldStar award of the World Packaging Organisation.
Gerresheimer is an internationally leading manufacturer of specialty products made of glass and plastic for the pharma & life science industry. The Group of companies manufactures in 40 plants in America, Europe and Asia and employs 10,800 people.