Upakovka/Upak Italia: Even in hard times, the Russian packaging market offers a wealth of opportunities. Moscow trade fair records high levels of visitor interest and satisfied international exhibitor companies.
The effects of the global financial and economic crises have dampened demand on the Russian packaging market for the moment but by no means brought it to a complete standstill. Demand for packaging remains high and interest in innovative technologies and materials for production is unwavering.
Despite the current difficulties, Russia is still set to become one of the world's biggest consumer markets. Experts predict that, at the latest by 2025, the country will enter this league. Packaging manufacturers in the Russian Federation need to invest in order to meet the expectations of customers in such sectors as food, confectionery, cosmetics and pharmaceuticals.
Unsurprisingly, keen interest was registered in Upakovka/Upak Italia 2009, the International Trade Fair Machinery and Equipment for the Manufacture of Packaging, Packaging Machinery, Confectionery Machinery, Packaging and Packaging Aids, Logistics.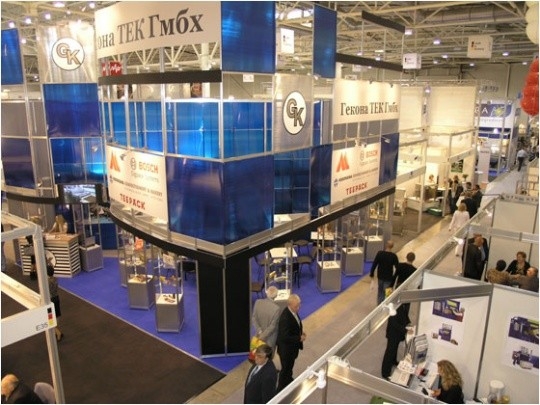 Jointly staged between 27 and 30 January, Interplastica 2009, the International Trade Fair Plastics and Rubber, and the premier trade fair for the packaging industry in Russia together welcomed 20,500 trade visitors from all corners of the CIS and its neighbours. A total of about 900 exhibitors rented a net area of 19,000 square metres to showcase their offerings. Visitors' far-reaching decision-making powers, their pre-fair preparations and targeted enquiries impressed exhibitors and revealed real interest in placing orders. The general tenor of exhibitor responses was one of surprise at the wealth of intensive negotiations which promise good post-fair business.
Werner M. Dornscheidt, President and CEO of Messe Düsseldorf, summed up the event in positive tones: - Economic conditions worldwide and in the region currently present Russian businesses with serious challenges. In particular, the financing of projects has become incredibly difficult and is putting SMEs under tremendous pressure. The fact that we have received such a warm response from both exhibitors and visitors in such trying times bears testimony to the role of Upakovka/Upak Italia as a leading platform for innovation and an economic spur to the industry.
Trade visitors took advantage of the event's four-day run in order to gather extensive information on the international range of offerings. Not only were they enthusiastic about the products and services showcased by companies from 19 countries but also unanimously agreed that, in the light of the difficult economic climate, the presence of globally active businesses was greatly appreciated.
Officially sponsored national participations flew the flags of Germany, France and Italy. The biggest exhibitor contingent this year came from Italy with 99 companies, followed by Germany with 92 and Russia with 87 exhibitors. Upakovka/Upak Italia is organised by Messe Düsseldorf and its subsidiary OOO Messe Düsseldorf Moscow in cooperation with the Italian event coordinator Centrexpo.