For German suppliers of packaging and confectionery machinery, Russia remains the key market in Central and Eastern Europe. In the first eleven months of 2008, packaging machinery to the value of about EUR 401 million was sold to Russian buyers. This represents an increase in the export value over the same period in the previous year by 29 percent. Although demand for confectionery machinery dipped in comparison with 2007, the export volume valued at EUR 37.2 million recorded for the period January to November 2008 is still higher than for the whole of 2006. Germany remains Russia's primary source of packaging and confectionery machinery.
Vera Fritsche of the VDMA-Fachverband Nahrungsmittelmaschinen und Verpackungsmaschinen (Food Processing and Packaging Machinery Association within the VDMA) emphasised the importance of the Russian market: - Despite the fact that demand is currently slightly weaker and some investment projects have been put on ice, the need to invest remains and interest is still strong. There are even major Russian and multinational enterprises which have chosen to invest now. Thanks to their reputation for innovative technology and reliability, German products continue to be highly regarded. Longstanding business relationships were deepened and new contacts forged at the trade fair. Many of the business discussions promise to translate into deals. As did the economic stimulus package announced in December last year which is intended to boost domestic industries such as the food industry.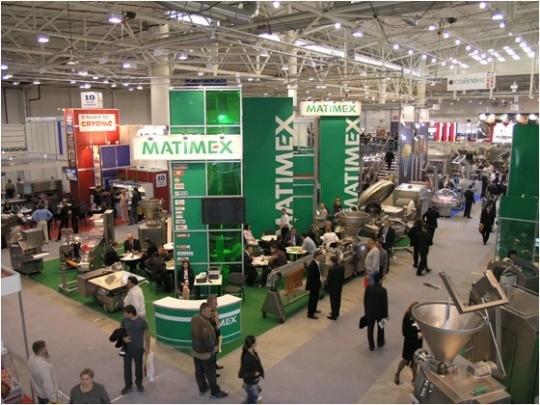 The optimistic evaluation is shared by the Italian exhibitor companies. Compared to the previous year, their joint presentation even grew once again. This is a clear sign that the market remains highly attractive to Italian manufacturers even if the times of untrammelled growth are over, at least for now.
Annunziata Landi from the Italian Institute for Foreign Trade (ICE) highlighted the tremendous potential demand that still exists in Russia and its neighbouring countries: - Italian businesses still have faith in the Russian and neighbouring markets and justifiably believe that there are very good sales opportunities. The interest shown by visitors proves that, with high-quality, innovative products, you can still keep a business on track for the future even in unstable times. I feel confident that in the coming year, similar numbers of Italian businesses will once again participate in Upakovka/Upak Italia.
The specialist ancillary programme, which was staged on the second and third day of the Upakovka/Upak Italia 2009 run, was once again given a warm reception. The lineup included seminars and discussions that tackled topical packaging industry issues and were conducted by speakers from international associations and tertiary institutions. Exhibitors and trade media organised conferences and round-table events. What's more, exhibiting companies and trade visitors were entitled to use the business center on the fairgrounds as a marketplace for jobs and finding contacts. Plus, students from various packaging-related disciplines were available to answer specific questions.
The next edition of Upakovka/Upak Italia will once again be staged in Moscow in conjunction with Interplastica in early 2010.