The two leading Russian trade fairs for plastics and rubber and for the packaging and processing technology industry - interplastica and Upakovka / Upak Italia 2015 - are recording steady demand from international exhibitors. From 27 - 30 January almost 1,000 companies will present their new products and services over a net area of around 16,000 square metres. Werner Matthias Dornscheidt, Chairman and CEO of Messe Düsseldorf, takes a cautiously optimistic view of the market chances, in spite of the tense trade relations with Russia and the current economic difficulties, caused, among other things, by the weak rouble. "Even if the situation at the moment is not exactly easy, I am convinced, that the prospects for the plastics and packaging industries in the Russian market are positive in the long term. We have been organising trade fairs in Russia since 1963 and there have always been highs and lows. Past crises have shown us that those who maintain a market presence in difficult times are among the winners when business picks up again." Messe Düsseldorf organises both trade fairs jointly with its subsidiary OOO Messe Düsseldorf Moscow and, in the case of Upakovka / Upak Italia, in collaboration with the Italian exhibitors' organizer, Centrexpo.
The exhibitors who have already registered for interplastica and Upakovka / Upak Italia come from more than 20 different nations. They include the large suppliers from the plastics and packaging industries as well as smaller specialists, regular participants and a remarkable number of new exhibitors. Suppliers from Germany, Italy and France, and also the host nation Russia, are particularly well represented at both trade fairs. Austria, Portugal, Turkey and Taiwan also have many companies exhibiting at interplastica and, for the first time ever, there is a joint contingency of Swiss exhibitors at Upakovka / Upak Italia. There is a good chance that once again around 20,000 trade visitors will come to Moscow for the upcoming trade fair duo. Werner M. Dornscheidt says, "Events held in Russia are benefiting from the fact that it has become more difficult for Russian experts to visit trade fairs abroad."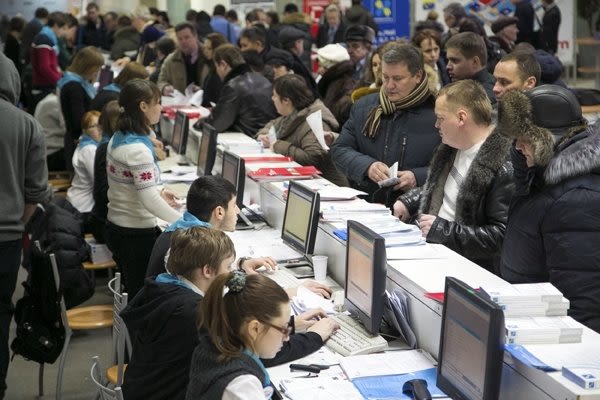 The topic of recycling is being particularly showcased at both trade fairs. At interplastica this is being done within the "Meeting Point Raw Materials". In this special show with open exhibitor seminars in Hall 1, innovative developments in the production, use and recycling of raw materials will be presented.
The main focus of the supporting programme at Upakovka / Upak Italia is the special show "Future Forum – Trends for the Russian Market". In this trend show, selected exhibitors will present and explain in detail their technological innovations, with a particular focus on one day on the disposal and recycling of packaging and packaging materials. Trade visitors will have the opportunity to talk directly to suppliers to discuss market needs and solutions.
The hall layout at the Moscow trade fair centre Expocentre in Krasnaya Presnya will continue with the successful concept from 2014: interplastica will be held in halls 1, 3, 8 and the forum. Hall 3 will once again be the centrepiece of the heavy machinery range; here numerous innovative plants will attract interest from trade visitors. Upakovka / Upak Italia will once again be located in halls 2.1, 2.2 and 2.3 and will thus be in the immediate vicinity.