DSM has announced the winning design in its competition to find a winning sports innovation, designed in Arnitel Eco.
The winning design, an exercise suit with multi-functional resistance patches, was submitted by Geoff McCue from the US, whose main inspiration came directly from Arnitel Eco, which he describes as "a material that inspires greatness in performance". He added: "My design was triggered by the variable elasticity of Arnitel Eco, as well as its ability to be shaped into different forms and colors, making it possible to give every resistance level a different color." The professional jury's main verdict was that Geoff McCue had submitted a solution that was elegant in its simplicity.
Runners up in the competition were Alexander Xydas with shin pads; Alberto Villareal with a soccer ball; Sebastian Wolzak, Millie Clive-Smith & Seitaro Taniguchi with a prosthetic leg; and Daniel Hernly, who was selected by the general public, with a golf glove. The competition's winner will receive a VIP trip to the Olympic Games in London this summer and the finalists a 100 dollar voucher.
Jury Chairman Francis Aussems, Innovation Manager at DSM Engineering Plastics says: "The quality of the ideas that contestants submitted was very high. The 5 finalists delivered absolutely top professional designs and ideas. As Arnitel Eco is a very versatile material with many amazing properties, the finalists all had very different approaches. This made it even harder for the jury to make a choice".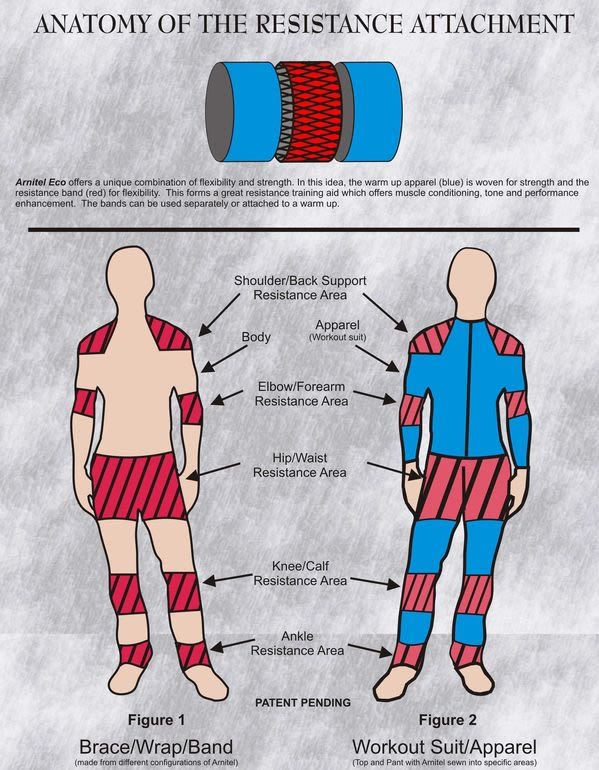 "We found Geoff's idea different from the other entries in 2 ways. First of all, Geoff focused on one of the main properties of Arnitel Eco and then took it one step further. The elasticity of Arnitel fibers was translated into additional training resistance during movement. Another differentiator was that Geoff focused on the use of equipment during training instead of during the contest. Altogether the solution is elegant in its simplicity. It is obvious that this will work."
Francis Aussems concludes: "This competition clearly shows that Arnitel Eco is a material that brings out the best in designers and sporters and is able to make a difference. Moreover, the designs demonstrate the material's versatility, as no single entry was the same, and most designs were valid applications of Arnitel Eco".
The DSM e-nnovation contest, which was launched in 2011, invited creative thinkers and designers interested in sports to submit ideas for equipment innovations that could make a difference in any sport. The specified material for the designs was Arnitel Eco, a bio-based thermoplastic copolyester.
Karen Scholz, Project Manager Open Innovation at DSM says: "As a company that is strongly committed to open innovation, DSM is always ready to talk to the designer community. We want to create valuable applications with our materials and a competition such as this gives us the insights into people's needs and expectations. This competition enabled us to start such a dialogue about design and sport– we are keen to make it an ongoing conversation".
Karen Scholz adds: "This online competition targeted designers and sporters. Because they and the participants spread it in their networks, we have been able to create a community that focuses on sports and innovation. This links very well to our Open Innovation Community on LinkedIn where we share thoughts, ideas and expertise to inspire each other and speed up innovation. Everyone is invited to join our open innovation group on LinkedIn, so also in future we can keep each other inspired and help one another in innovating."