With a total shot weight of only 1.93 grammes, completely filling eight cavities with up to 500 bristles places extremely high demands on the mould as well as the injection moulding machine. The all-electric drive technology ensures the highest precision in machine movements. In addition, iQ weight control and iQ clamp control help to prevent rejects.
The application potential of the integrated process is huge. It ranges from medical applications to cosmetics. For example, besides interdental brushes, mascara brushes are needed in very large quantities and at low unit costs.
All-electric for maximum performance
At the Interplas, the booth next to ENGEL (Booth H71) is also dedicated to the very highest performance. Campetella from Montecassiano in Italy is presenting a highly integrated production cell for the manufacturing of thin-walled containers, including in-mould labelling. The cups will be injected in a 2-cavity mould on an all-electric ENGEL e-motion 440/160 T injection moulding machine. On the basis of this application, Campetella presents a side-entry automation of the MINI MODULA series. The entire system operates with a cycle time of 2.8 seconds and accordingly produces 2,571 cups per hour.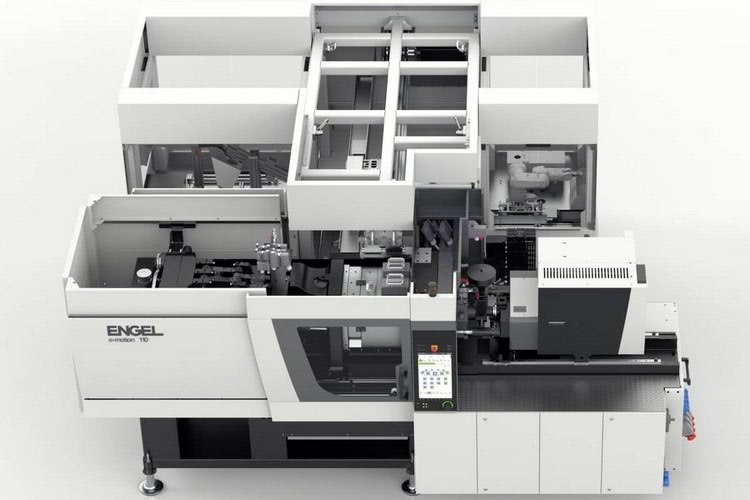 The production technology developed by ENGEL in cooperation with Hack Formenbau and Hekuma makes it possible to fully form up to 500 bristles using a single-component process
Source: ENGEL