Solutions with non-halogenated flame retardance
Innovative Plastics is a global leader in flame-retardant (FR) materials that help our customers meet ever evolving environmental and eco-label standards through the use of non-brominated, or in some cases non-halogenated, products. Our products help our customers comply with major directives such as the European Union's (EU) Restriction of Hazardous Substances (RoHS) and with voluntary standards such as the EU Eco label.
Ultem resins, known for high heat resistance and strength, offer inherent FR performance without additives. Ultem resin grades are exceptionally difficult to ignite, with a limiting oxygen index (LOI) of 47 percent, and meet UL 94 V0 specifications in sections as thin as 0.25 mm for glass-filled grades. Ultem resins emit extremely low levels of smoke per the National Bureau of Standards (NBS) and the National Institute of Standards and Technology (NIST) smoke evolution test.
Ultem fiber is based on Ultem resin and also provides these properties along with exceptional light weight and excellent aesthetics for many FR applications in aerospace, rail and home fabrics – including carpets, kick panels, seating and wall coverings, curtains and bedding materials. This fiber can also be used to create a variety of non-woven solutions for the transportation industry, including insulation blankets, wicking felt, seat fire blockers and cushions.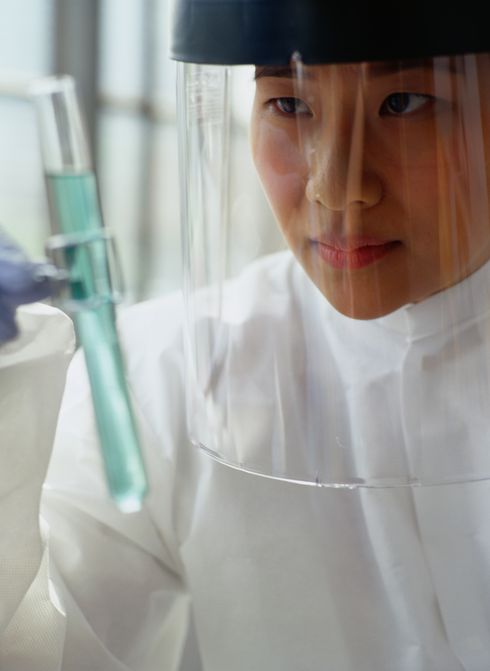 Woven fabrics incorporating Ultem fiber, such as those used in safety and protective work wear, can be colored using conventional exhaust dyeing techniques, resulting in exceptional colorfastness and resistance to ultraviolet (UV) light. Fibers made from Ultem resin are softer and less abrasive than those made from conventional aramids, giving converters better control over system costs by reducing the stress on textile machinery. Plus, PEI fiber can be blended with other natural and synthetic fibers to provide OEMs with an optimal balance of performance and cost efficiency.
Lexan CFR copolymers also offer exceptional flame retardance plus high flow for clear, ultra-thin-wall parts. Consumer electronics and appliances continue to shrink in size and thickness, calling for new materials that can provide excellent FR performance at ever-thinner gauges. Lexan CFR copolymer meets a previously unmet market need by giving consumer electronics and appliance manufacturers a clear material with superior flame resistance at very thin gauges compared to competitive products, enabling customers to create the next generation of thinner, lighter-weight products.
Solution for providing a longer life
SABIC will also be showcasing materials from their broad portfolio for customers where toughness is needed to provide a longer life span.
Lexan LUX resins offer an excellent solution for light emitting diode (LED) applications such as light guides and lenses. Efforts to raise the continuous operating temperature of LED lights for increased light output are placing new demands on plastics used in these applications. Long-term color stability and retention of light transmission performance under the influences of heat and light are becoming more critical. The Lexan LUX resins portfolio also offers a choice of flow characteristics for a variety of LED applications including automotive light guides and inner lenses and general lighting lenses. Moreover it can be a potential material of choice for furniture, extrusion and building and construction (e.g. windows, panels that require clear light transmission).
Lexan HFD (high flow ductile) copolymer is made of a minimum of 10 percent castor oil and offers high flow while keeping the toughness property that Lexan resin is known for. Although Lexan HFD is produced in part from bio-content, its true sustainability value is its combination of high flow and durability. Customers using Lexan HFD resin can either design thinner parts with the same durability, thereby reducing resource consumption, or they can design products that may be more durable and last longer. Lexan HFD is a potential fit for the optical market (e.g. lenses, glasses, visors) and lighting fixtures.