Lubricants are an essential part of PVC formulations. Clariant Produkte (Deutschland) recently compared the performance of high molecular weight Fischer Tropsch paraffins, metallocene PE and PP and conventional PE waxes in two different types of pipe compounds, Ca-Zn stabilised and organic-based stabilised (OBS). These lubricants are non-polar and therefore incompatible with PVC, so the formulation is a balancing act. For each compound type, the best results were achieved with a combination of lubricants.
Phosphate esters from Lanxess are used as flame retardants in flexible PVC. They act by decomposing under heat to phosphoric acid, which forms a protective char layer. There are several types, aryl, aryl-alkyl, alkyl and chlorinated, and they can also function as plasticisers and viscosity modifiers.
The construction market is looking for innovative decorative effects, which can be achieved by colouring PVC-u. There are several types of colour preparation available involving dye and pigment in a range of formats including masterbatch (using a carrier resin), dye packs (blends), liquid colours (liquid base), and wax dispersions. Colour Tone Masterbatch supplies concentrates to this market, giving compounders the opportunity to control colour in-house.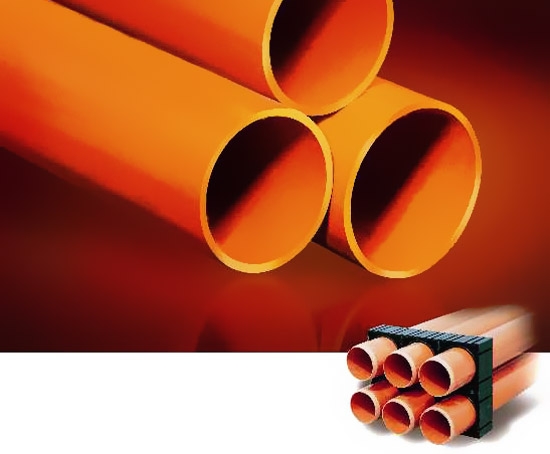 As with all PVC recipes, the balance of additives has to be adjusted. The Vynacol range includes inorganic pigments at up to 70% and organic pigments at up to 40% and packages are tailored for different applications, looking at factors such as weatherability, resistance to chalking, thermal stability and acid resistance.
There is a continuing debate about the safety of phthalate plasticisers, which is driving development of other types. Eastman has alternatives for plastisol applications including di-octyl terephthalate (DOTP), which is a general purpose plasticiser suitable as a replacement for DEHP or DINP.
The company's DBT (di-butyl terephthalate) and Benzoflex dibenzoate are high solvating specialty plasticisers, used in replacement of DBP, DIBP and BBP. Danisco is focusing on bio-based chemical production including PVC plasticisers from a variety of plant oils. Soft-n-safe is acetylated monoglyceride (castor) and 95CO is acetylated monoglyceride (coconut C12-16).
Glycerol triacetate (triacetin) is the latest offering from Lanxess Deutschland, it is currently used as a plasticiser in applications such as chewing gum, food flavourings and cellulose-based plastics. It does not function as a primary plasticiser for PVC but can be used in combination with plasticisers, with the benefit of reducing viscosity in plastisols and accelerating the fusion behaviour of standard plasticisers.
In the change from lead stabilisers there has been a reduction in the softening point of PVC, which can be addressed by blending in high transition temperature styrenic polymers such as ASA and high heat (HH) ABS. BASF Styrenic became Styrolution on 1st January 2011 and is in a joint venture with Ineos: Styrolution supplies this market.
The PVC compounding process involves a wide range of equipment from bag emptying machinery to silos for PVC and fillers, additive weighing and dosing stations, through to the mixer. K-tron supplies equipment for feeding and conveying additives including mineral fillers.
There are a lot of factors to consider for each additive, such as humidity, temperature, vibration, inter-particle forces (van der Waals, electrostatic), and friction between the material and the conveyor. At the other end of the process, Coperion supplies mixers, and pellet making machinery which has been tested for PVC-based wood-plastic composites along with general PVC compounds.