A newly designed meat packaging tray produced with a Moplen polypropylene (PP) grade from LyondellBasell has achieved a 23 percent reduction in carbon emissions and a 71 percent reduction in water usage during production compared to competitive plastics.
The Moplen PP grade had the lowest environmental impact compared to other plastics used in tray applications as determined through a recent life cycle assessment commissioned by LyondellBasell.
Under the ISO 1440 standard, life cycle approaches are internationally recognized as a method of quantifying the environmental impact of a product or service from cradle to grave. The study encompassed the entire supply chain, with the exception of transportation to the filler, distribution to market, and meat storage and consumption; in these categories the new tray performed similarly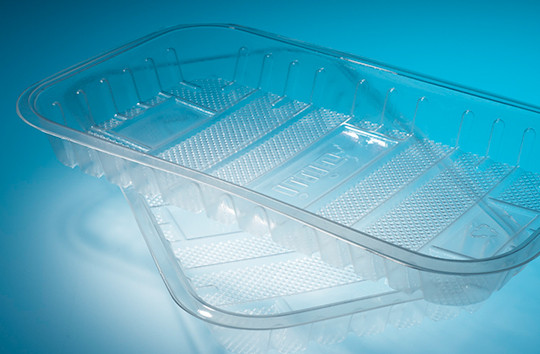 "Up to 80 percent of the embodied energy in a meat tray is typically in the production of the resin, while the remainder is in the extrusion and thermoforming stages. The choice of resin is critical when considering the overall environmental benefits," according to James Harrington, technical sales and account manager for LyondellBasell in Australia.
He added, "The combination of low density, good mechanical properties and a low environmental footprint compared to other polymers makes this Moplen PP grade the optimum choice from an economic and environmental perspective."
According to the Royal Melbourne Institute of Technology , the use of LyondellBasell's Moplen resin rather than competitive plastics will help reduce total CO2 emissions by 23 percent, which is equivalent to the emissions generated by approximately 305 households annually. Total water usage for the Moplen resin compared to competitive plastics is expected to drop by 71 percent, a reduction equivalent to 156 Olympic-size swimming pools filled with fresh water.
The Moplen grade also meets customer impact and stiffness performance requirements necessary for the application to withstand refrigerator-to-microwave temperature extremes. The resin is compliant with FDA and European Union food contact regulations.