The standard EURO pallet (1200 x 800 mm) corresponds to other Elkom Trade solutions. An example is a container for fine plastic details (closures). The box is equipped with a door and a special bottom construction what allows to empty the container on the production line.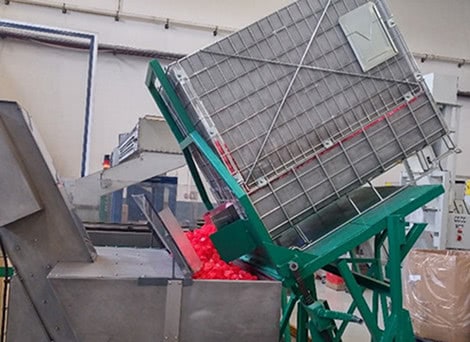 Container for closures on the production line.
Due to many years of experience in designing of optimal logistics solutions Elkom Trade is offering the outsourcing of the logistics field. This process includes a number of aspects: from the design of optimal packaging through production, the rotation between the direct client and its customers, then the service and recycling.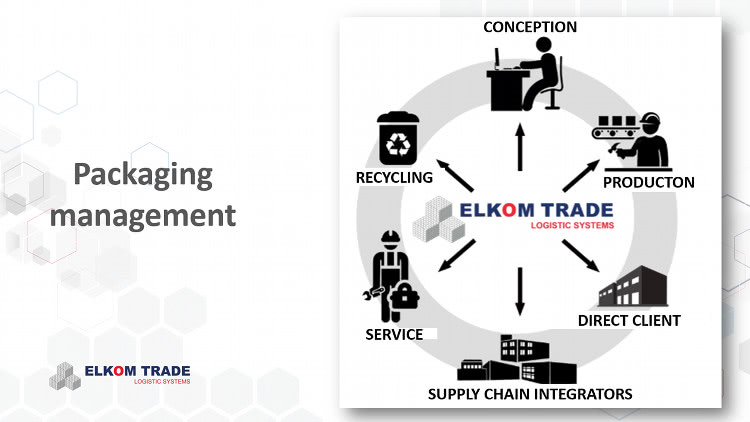 Packaging management scheme.
Elkom Trade structures are prepared for providing consulting services in the logistics area: from design of optimal packaging, case study, staff training, IT package identification and the development and the management system implementation. An increasingly more common solution is rental of the logistic systems and pooling. The biggest advantage of these services is the avoidance of financial expenditures for the purchase of the containers and the ability to react quickly to the increased demand at the peak of the season.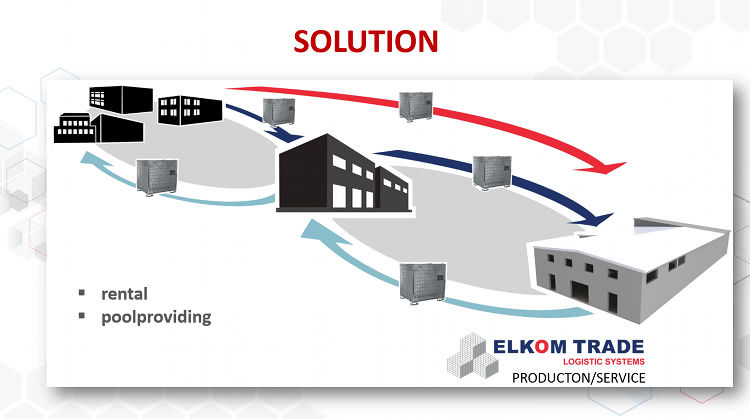 Pooling system scheme.
www.elkomtrade.eu
www.elkomshop.pl
Source: Elkom Trade S.A.